To filter articles by a specific event, use the dropdown below.
Oak Hill Academy 90 Bull City National 67 Phenom Hoops traveled to Mouth of Wilson, Virginia for a Saturday afternoon contest between Bull City National and Oak Hill Academy. Playing in its first home game in over three months, Oak Hill was eager to play on the court named after their Hall of Fame coach, Steve Smith. It's always tough to beat Oak Hill at Turner Gymnasium. Matter of fact,...
read more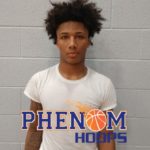 Phenom Hoops was excited to tune into ESPN 2 to watch Lake Norman Christian travel to Oak Hill in a game loaded with talent. Both teams battle throughout the game, but it was Oak Hill that came away with the home win. But here are a few of our thoughts from the game.
read more