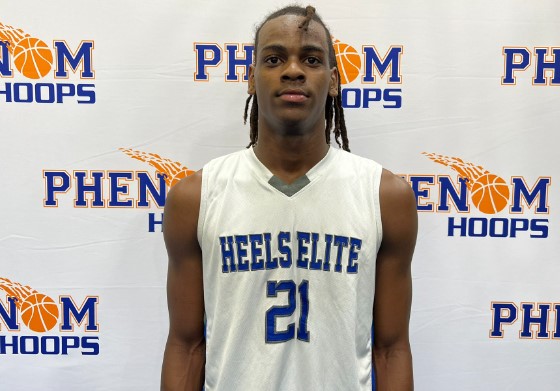 The Phenom Summer Havoc has come and gone, but that doesn't mean the coverage stops there as we want to talk a little bit more about what we saw on the court throughout the last four days. Here are a few topics that I was able to view at the event.
A local program that captured my eyes with their play was the NC Heels Elite, as there were two players that really impressed with their play throughout the event. 2025 Jaylen Lampkins and 2025 Zymari Perry are two names that I would start looking at a big more and could be two sneaky players for college coaches.
Lampkins, who attends Greater Destiny Prep, was an absolute show time after time. With the game that I viewed, the 6'0 guard was filling it up and playing with a ton of confidence. He shot the ball extremely well, especially from behind the arc as he had multiple games in which he knocked down several 3-pointers. But what is unique about his game is his blend of athleticism/bounce, his speed, and his ability to score from multiple levels. Though he had his outside shooting going, he was also to get by defenders off the bounce and really flourish with his athleticism/bounce.
Perry, a 6'5 prospect also from Greater Destiny Prep, was a force every time he stepped on the court. With his size, his frame, mobility, and skillset, he was able to make plays in a variety of areas and be a consistent option on the floor. Finishing down in the paint, stepping out for his mid-range game, being assertive on the glass, and running the floor in transition, Perry was able to be effective in a variety of manners on the floor.
Both of these players really impressed consistently throughout the event, and though they may not get as much as attention now, these are two under-the-radar players to jot down and check out more.