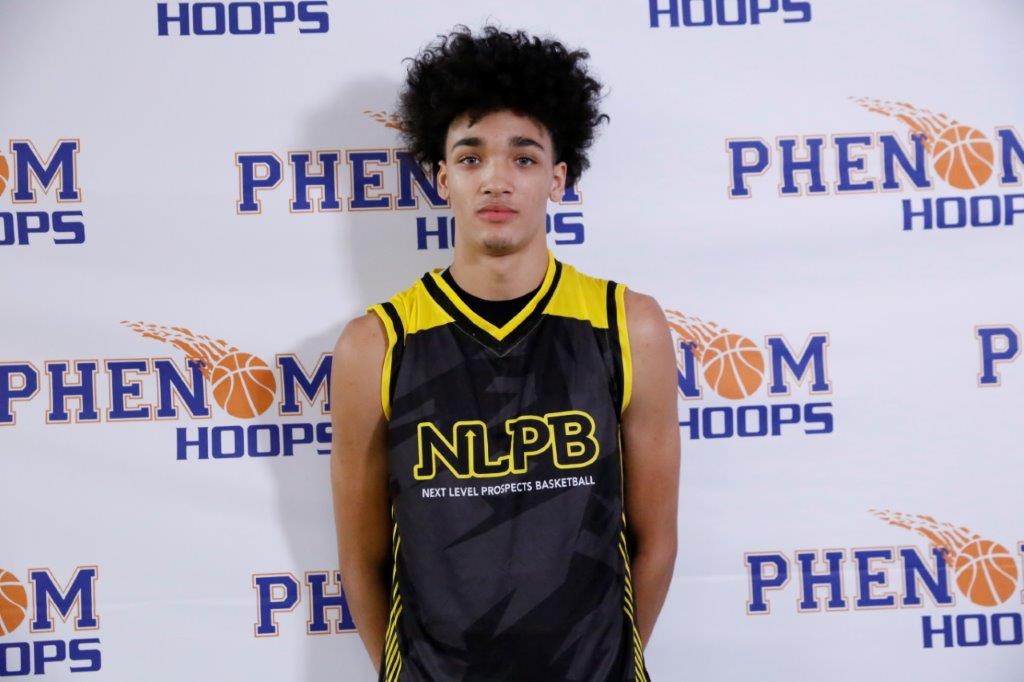 This summer was full of crazy talented players that will have the chance to play at a variety of different collegiate levels. Some of these players were already really good but still ooze the potential to develop to be even better. This article talks about a few guys that I believe are talented and possess the potential to become big-time players. 
6'9 Jai Smith 2022 had a breakout summer and really showed why he is now such a touted player amongst HM college coaches. He is extremely athletic to go alongside tremendous length and mobility. He has a nonstop motor, runs the floor like a horse all game. He uses a combination of his athleticism and length to finish everything at the rim; he looks to dunk everything. Can handle the ball well for his size which allows him to push the break and create for not only himself but for his teammates; he is also very effective getting to his spots from the wing. He is a very tenacious rebounder who attacks the boards relentlessly every possession and has great hands. Defensively, he uses his length to be a great rim protector and defensive presence, blocking and changing shots at the rim. He absolutely impacts the game in so many ways and is a very coachable kid that will do anything you ask of him and more. He has a super high potential and upside; will be a very special player that will have an immediate impact for whatever program he chooses to be a part of. 
6'8 Addison Archer 2023 is another guy who shows his unique skillset this summer. He has a unique blend of size, length, and skills that should be very attractive to college coaches. He is a very versatile player who can play on the wing and in the post. He has a smooth consistent jumper that stretches all the way out to the three; he is very good in pick and pop situations. Archer uses his length to be a good rim protector to block and change shots at a high rate. He makes it impossible to take him out of the game because he changes the game in so many ways. He has a great touch inside the paint and attacks the boards hard; he has the ability to handle the ball, push the break, and make the right plays. He will be a player that can develop into something special; he will be a name college coaches will jump on early. He will be a sure Division 1 prospect. 
6'8 Elijah Gray 2022 is a very special talent who is arguably one of the best players in his class and has the potential to be a very high-level player. He has the body, length, athleticism, and skill set that college coaches should fall in love with. He can score from everywhere on the floor and is very consistent; has the ability to take over any game at any time. Gray attacks the rim relentlessly and uses his body and athleticism to finish through and over the top of defenders. He can really shoot the ball both off the catch and off the dribble; he can really catch fire from three. Has a smooth, consistent stroke that is hard to defend due to his height. He rebounds the ball very well on both ends of the floor and uses his length to cause a lot of turnovers on defense; makes it very hard to score on him and seems to always have a hand in the passing lanes. Gray handles the ball well and really gets to his spots on the floor; he can push the ball on the break and really create for his teammates. This guy has undeniable potential and skill that gives him a chance to become a highly touted player. 
6'8 Brayden Crump 2024 is arguably one of the best players that I saw this summer especially because he has the skillset and talent at such a young age. He has a unique blend of size, length, skill, and overall understanding of the game. He has the skillset that allows him to easily dominate games on a consistent basis. He has a great touch in the paint that allows him to be effective around the rim; has great footwork and an array of moves that makes him very hard to defend. He has the ability to knock down shots from all over the court and is especially good from three. He uses his body and footwork that allows him to draw contact and get to the free-throw line. He handles the ball well, can start the break, and attacks the rim; really runs the floor, and gets out in transition. He is one of the most skilled athletes I've seen this summer. He is another kid that will be highly recruited.
6'9 Jaydin Spillman-Martin 2022 had an incredible summer and really got a chance to show that he is one of the most skilled players in the area. At his size, he possesses the mobility and skill set to be a problem. He is extremely versatile, showing his ability to be to not only be productive in the post but from the wing as well. He finishes very well around the rim and in the paint; he is very crafty around the basket. He has a soft shooting touch that allows him to knock down shots extending all the way out to the three; he has the potential to be a very productive pick and pop player. Has the IQ and passing ability to put teammates in the perfect position to score, especially in transition. Defensively, he uses his tremendous length to disrupt and block shots inside; makes it hard for guys to score. He rebounds well on both sides of the floor and has the handling ability to be able to push the break and be effective. With his undeniable combination of skill set, height, and length college coaches should be flocking to him. He has the potential and upside that is through the roof; he will become a very good player that will be an immediate impact at the next level.