It was a special weekend in Charlotte, as Phenom Hoops had their annual North Carolina Top 80 event which brought some of the top players from the state all under one building. We had several top seniors, juniors, sophomores, and even freshmen attend the event, as we dive more into the players that impressed. It was great to see several freshmen on the floor and they put themselves on the map for so many. Some you may already know but all of these should be players that you put on your list to watch.
See how these young players stepped up and impressed on the big stage.
---
2025 6'1 Eli Ellis (Moravian Prep):
There is no doubt about it that Ellis was one of the top freshmen at the NC Top 80 and he showed why.  This is a young man that already has a target on his back from so many but continues to back it up with his play.  And you have to absolutely love his competitive nature and how he never backs down from anyone; he is going to bring it every time.
Ellis shows a tremendous ability in creating opportunities for himself, no matter how tough it may look.  His ability to score all over the court is so fun to watch and he makes it look much easier than it really is. But Ellis has continued to expand his game as well, showing his playmaking ability and getting everyone involved as well.  The young man continues to prove himself each and every time on the floor and he did it once again at the NC Top 80, averaging nearly 18 points per game at the camp.
2025 Zymicah Wilkins (Rutherfordton-Spindale):
Another young prospect that we have watched over the years and seen him develop into the player he is today, Wilkins has made tremendous strides and continued to remind everyone of his game at the NC Top 80 when he averaged 14 points per game. Wilkins has a tremendous feel, IQ, and skill for his size, and he has only grown and gotten stronger as a prospect. 
This young forward moves incredibly well for his size, finishes at a high rate around the basket with touch, and is so active down in the paint and on the boards.  But continues to add another dimension to his game with his ability to step out and his ability to operate with the ball in his hands. This is a young freshman that will be regarded near the top of the class in North Carolina and it was easy to see why.
2025 Jackson Keith (Southern):
Keith is one that some may have not heard about yet but it is just a matter of time before you do.  Keith is a 6'4 young prospect that checks off a lot of early boxes at his age. Yes, he brings the size but he also has that advanced feel to go along with his athleticism and skill set. 
He operates and understands how to play like a guard, scoring in various ways, rising over defenders, finishing around the rim, and just having a natural feel on the court.  But what makes him scary is that this just looks to be the start of his story, just because there is so much potential in his game. 
2025 Gevonte Ware (1 of 1 Elite):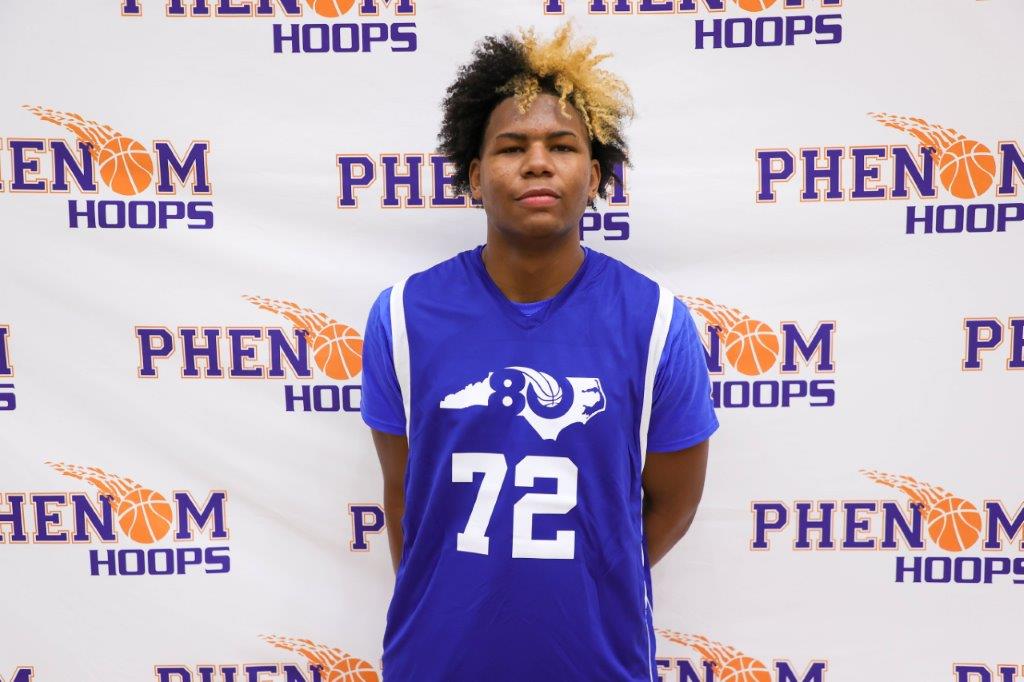 Ware is another big that people will want to get familiar with quickly.  You don't see too many freshmen with his size, looking like a player that should be much older with his 6'7 frame.  But then you watch him operate on the floor, you have to get even more excited about his future. 
Ware is such a dominant figure down in the post, especially with his ability to be effective on the boards and showing his impact down low in the post.  With his strong, big hands, Ware showcases tremendous touch with the ability to finish through contact.  Add that on top of his ability to dominate the boards on both ends, Ware certainly showed that he belonged with some of the top players in the class of North Carolina.