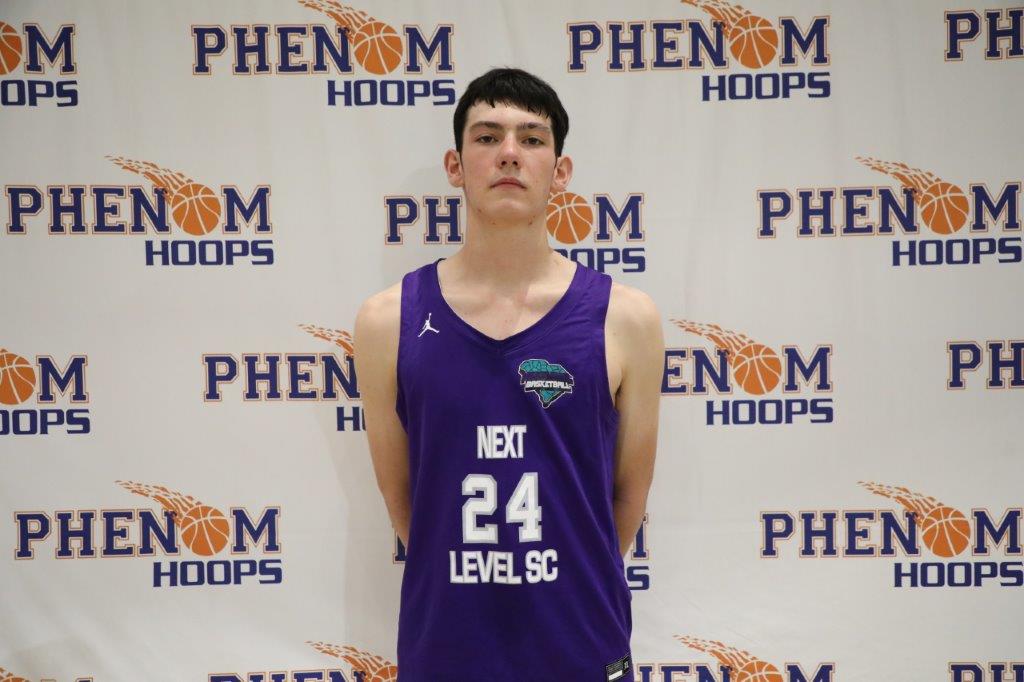 College coaches are always looking for a skilled big and one that many are sleeping on right now is 2022 6'9 Lawrence Bartee at Clover HS in South Carolina. We got a terrific glimpse of his game this past weekend at the Phenom Grassroots TOC, as the skilled big captured the eyes of many of our scuts.
Of course, his 6'9 frame and wingspan grab your attention as soon as he steps on the court but then you get to watch more of his game, how he can operate and how he moves on both ends.  Bartee does a tremendous job in running the floor and showcases tremendous footwork.  He is a skilled big with nice hands and nice touch around the basket, making himself big and available. But he also does a nice job in stretching the floor with his mid-range shot, something that he seems comfortable in doing consistently when the opportunity is there.
Defensively, he moves his feet well to be enough of a rim-protector and makes opponents think twice about coming in, while also sliding his feet well on defense against opponents.
Bartee certainly falls under that sleeper radar, with little interest coming his way so far but this is a skilled big that should quickly be a target for several schools from multiple levels.
What has been said:
"At a very long 6-foot-9, Bartee is a tough, steady, reliable two-way interior piece for this group. He showed the touch and ability to effectively operate from the block, strength and athleticism to finish around/above the basket, and the necessary tools to step out an apply pressure as a floor-spacer. Bartee rebounds quite well and understands how to utilize his length to his advantage. He alters and blocks shots on a regular basis, runs the floor hard in transition, and simply maximizes his role on either end of the floor. Bartee has a clear archetype and would be an asset for various types of scholarship-level programs."