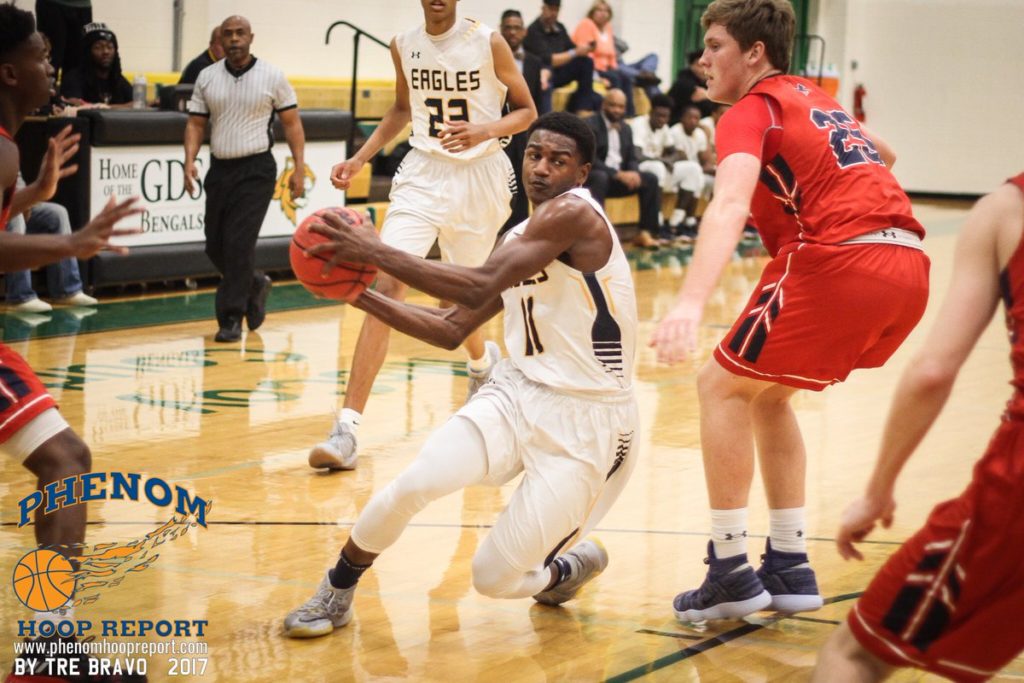 Up and down the roster at High Point University, you can find Phenom Alums.  Over the years, the coaching staff has had their eyes on players throughout the state, securing some impressive talents that have helped them.  But there might not be a more impressive prospect than what sophomore John-Michael Wright has been doing in his first two seasons for the Panthers.
If you don't remember the name, Wright was part of a Fayetteville Academy that took home a state championship, while also earning Conference Player of the Year twice and was first-team All-North Carolina.
It seemed not that long ago Phenom Hoops was putting together an unsigned senior report about Wright, where this was said about his game.
"With John Michael, we're talking about a "quick on quick" point guard, who is masterful at changing speeds and constantly creating havoc on the opposing defensive team. He has tremendous bounce, explosiveness and is a tenacious on ball defender. What's not to like about a high character, elite-level athlete, that plays the game with intensity, passion and is a great teammate. D1 coaches, here's one for the taking!"
With saying that, there weren't many that would believe the impact he would have immediately on the program, as he finished his freshman season averaging 14.2 points, 5.3 rebounds, and 2.3 assists per game.
Now, Wright is finishing up his impressive sophomore campaign at High Point, in which he averaged nearly 21 points, 5.2 rebounds, 3.3 assists while shooting 42.2 percent from the floor and 35 percent from three.
This is a sophomore guard that High Point can continue to build with and certainly gives them one of the top guards for the future. And with Wright possibly being on the court again for a few more years with the Panthers, the Big South should certainly watch out for this outstanding guard making a big mark on the conference.