To filter articles by a specific event, use the dropdown below.
Phenom Hoops traveled down to Rock Hill on Wednesday afternoon to take in Team Curry's practice, getting a glimpse of talent of all ages in action. Though there were several names that we have seen on multiple occasions, it was a great chance to check-in on the talent once more.
read more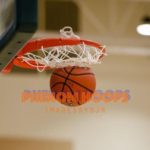 North Mecklenburg 67 Hough 56 Phenom Hoops travelled to Cornelius, North Carolina to cover the I Meck 4A matchup between North Mecklenburg and Hough. North Mecklenburg entered the contest with a 12-1 record with their lone loss coming to nationally ranked Mountain Brook of Alabama. Hough came into the contest with a 11-2 record, which is the best start in school history. Hough came out hot...
read more