It was a special weekend in Charlotte, as Phenom Hoops had their annual North Carolina Top 80 event which brought some of the top players from the state all under one building. We had several top seniors, juniors, sophomores, and even freshmen attend the event, as we dive more into the players that impressed. It was great to see several juniors on the floor and they put themselves on the map for so many to watch this upcoming season.
See how these young players stepped up and impressed on the big stage.
2023 Chase Dawson (Cary):
I really liked what I saw out of Dawson at the NC Top 80.  Dawson has already shown the ability to put up some impressive numbers on the floor, averaging 25.1 points per game last year in 14 games.  But I think some people just need a little reminder of what he can do. 
Dawson is extremely quick in the open floor, using his speed to his advantage, pushing the ball in transition, and looking to make plays.  He understands how to get others involved but also knows when he needs to step up and showcase his scoring ability.  Dawson showed just that through three games at the NC Top 80 and is poised for another big season at Cary.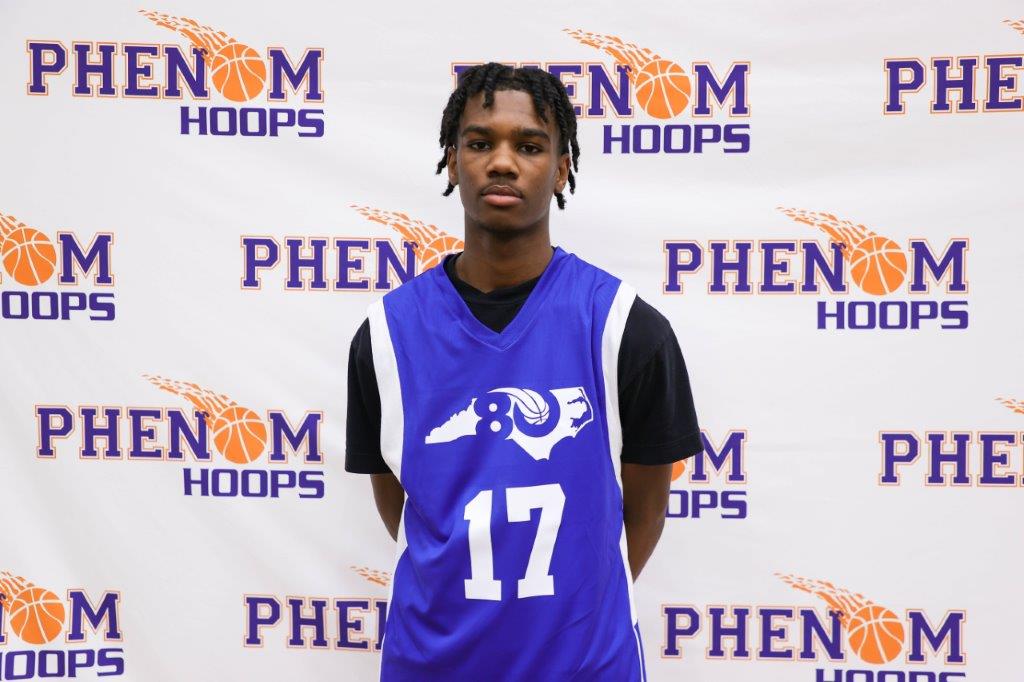 2023 Jaylen Curry (JL Chambers):
Curry is just something special to watch.  His blend of speed, vision, playmaking ability, and scoring is off the charts and are the main reasons why he is shooting up the national rankings and earning high-major offers around the country. 
Whether it was his 37-point performance in Game 3 of the NC Top 80, or his 18 and 19-point performance with a balance of creating for others, weaving through traffic, and delivering pinpoint passes to his teammates, Curry just gives you so much to like about his game.  He makes it look easy and is a huge reason why JL Chambers has high hopes for this season.
2023 Jordan Cooper (Wayne Country Day):
I was interested in seeing what Cooper could do on the big stage at the NC Top 80.  He doesn't quite always get the recognition he deserves but maybe it is about time that he does as he hopes to step in a bigger light this season.  Cooper though had a strong showing, including a 29-point outburst in Game 2 at the NC Top 80. 
Despite being one of the smaller guards on the floor, Cooper brings tremendous athleticism to the court.  Finishing at the rim, attacking the basket, and also showing his ability to be a consistent scorer from multiple levels.  Cooper has a real chance to show more of his game this year at Wayne Country Day and really could start seeing his stock rise in a big way if he performs as he did in Charlotte.
2023 Dallas Gardner (Charlotte Country Day):
Gardner is a true worker on the floor.  Going from a player that many did not know about to a consistent threat and one that should be getting looks from college coaches, Gardner is a smooth operating prospect.  He has a chance to make an even bigger name for himself this year though, being one of the leaders at Charlotte Country Day. 
He will be counted on his scoring ability, using his sturdy frame to create for himself and for others, finish strong, display his bounce, and knock down shots.  He did a nice job of just that at the NC Top 80.
2023 Jaiden Thompson (Central Cabarrus):
Really don't think Thompson gets the credit he deserves on the court.  Many look at Central Cabarrus and instantly think of the Daniel twins (which they certainly deserve) but Thompson makes them an extremely dangerous trio on the court.  I absolutely loved Thompson's presence on both ends of the court. 
He was relentless on defense, creating multiple steals and instantly turning them into offense, he is a poised guard that can not only facilitate but also score the ball effectively, and he plays with a great attitude and IQ on the court.  Central Cabarrus is going to be a team to really watch this year and Thompson (along with the Daniel twins) will be one of the main reasons why.