We've seen a lot of players come through our doors over the years, varying in appearance, skill level, and everything in between. We decided to put forth a "Getting to Know" series on some players who have attended events but still remain on the lesser-known side of things. Each of these prospects embody being a student-athlete and getting it done in the classroom as well as on the basketball court, and today's edition will take a closer look at Santana Lynch of Myers Park.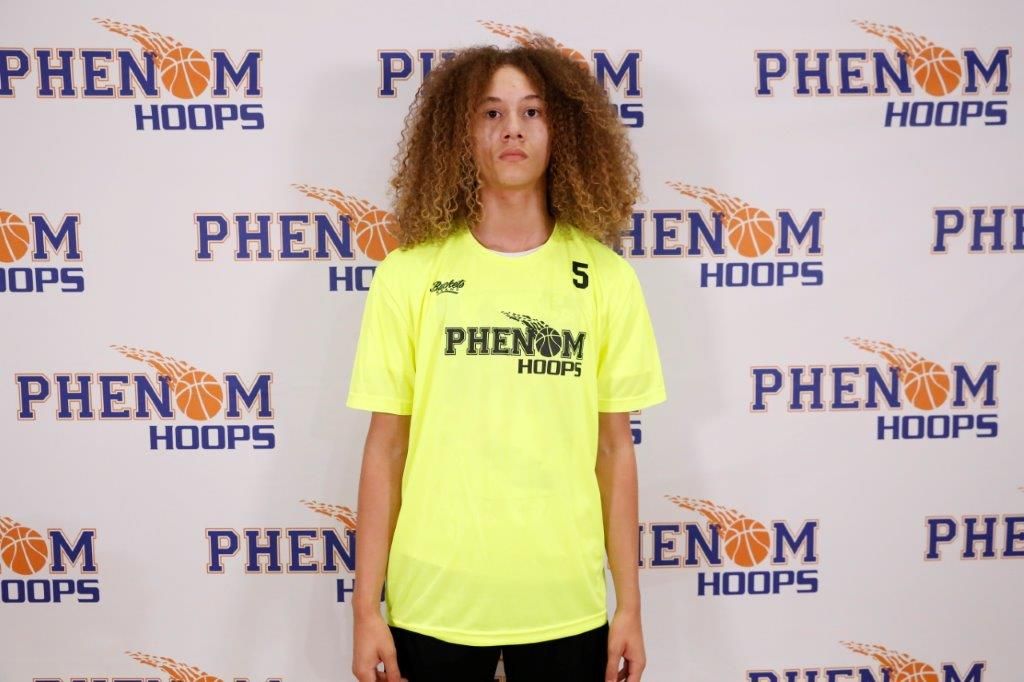 We've seen Lynch in all possible settings, including at our most recent All-American Camp, where we stated, "Moving onto a player that possesses a nice crossroads between production and long-term upside, Santana Lynch. He's a long, wiry wing prospect with a reliable three-point stroke and overall spot-up presence. Lynch is a great passer with IQ and the ability to score in a variety of different ways. He's also a quality rebounder with the necessary ball-handling to push the break in transition. Next in his development process is working to improve his defensive prowess, as it would make him a more complete player. Coach Orr on Lynch: "Santana plays with passion. He can be a knockdown shooter when locked in. Santana is a very quiet, low-demeanor player. He utilized his length to create problems for opponents on both ends of the floor. He's a gifted offensive player. He needs to improve on defense and finishing around the basket." Lynch highlighted a ton of impressive flashes during camp and has all the tools to develop into a very useful player over the coming years."
Since then, Lynch has continued to showcase steady development within his overall progression. He's regularly displays flashes of skill and the ability to operate with or without the ball in his hands. Lynch is a wiry wing prospect with a nice spot-up presence and the understanding of how to access crafty finishes as a penetrator. He joined the East Tennessee Kings for an event prior to the Live period, and had no issue finding success as a consistent contributor. Lynch provides solid effort defensively and looks to get in out in transition whenever possible. While already capable of being productive, physical maturity should only make him more comfortable on the court. It's easy to see the early flashes, which should have folks excited for his improvements over the coming years.