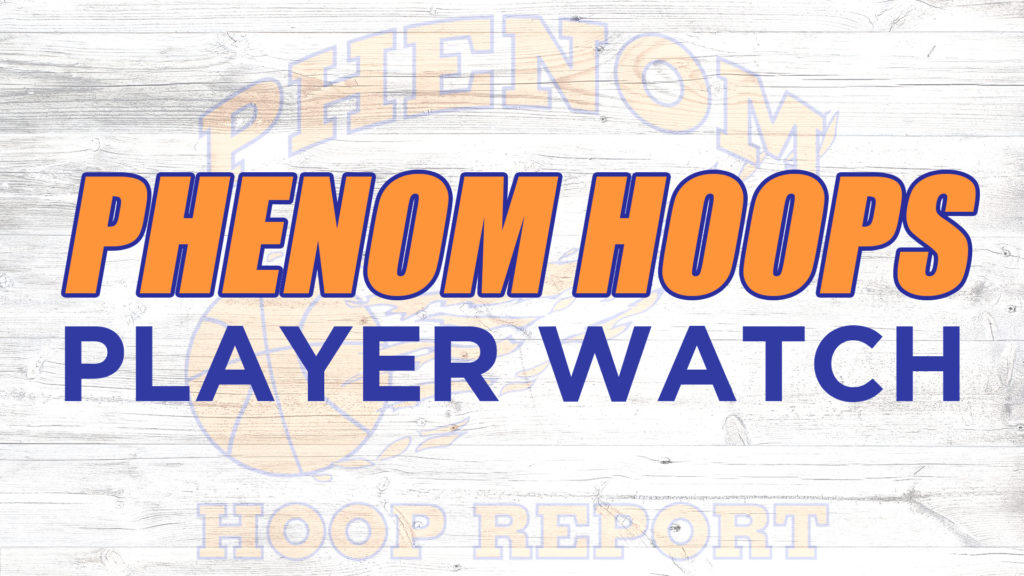 We've seen a lot of players come through our doors over the years, varying in appearance, skill level, and everything in between. We decided to put forth a "Getting to Know" series on some players who have attended events but still remain on the lesser-known side of things. Each of these prospects embodies being a student-athlete and getting it done in the classroom as well as on the basketball court, and today's edition will take a closer look at Marcus Willis of United Faith Christian Academy and the Charlotte Royals.
Willis has been a standout with the Royals throughout the past two weekends, including at our Queen City Showcase, where we stated, "Sometimes flashiness isn't necessary when it comes to effectively running a team on both sides of the ball, and Marcus Willis is a prime example of that notion. He was the youngest prospect on a senior-laden roster and arguably looked as poised and mature as any floor general on display. Everything Willis brings to the team is fundamental and straightforward, which is actually somewhat uncommon these days. He's a smart, unselfish point guard with the ability to consistently get downhill and make plays for others. Willis is a reliable scorer from all levels and understands how to assert himself within the flow of the game, rather than just hunting for his shot. He's a great defender, decision-maker, and overall floor general that made his surrounding teammates better throughout the weekend. Willis should definitely be able to stand out to college coaches during the upcoming season."
Despite being the lone prospect in the Class of 2022 on this roster, it's easy to see the poise and maturity from the true point guard. He possesses a high IQ and it's clear with the way he's able to dictate the offensive action with or without the ball in his hands. Willis is quick, yet sturdy, and has the craftiness to regularly beat his man off the dribble, especially when already attacking downhill. He makes quality passes but also highlights his ability to score from multiple levels on the floor. Willis is quite well-rounded and shows leadership capabilities on either end of the floor. Though it's somewhat early, college coaches would be wise to start taking a hard look at the heady floor general.