To filter articles by a specific event, use the dropdown below.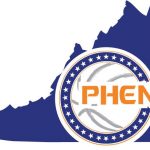 To be completely honest with you all, I've probably looked forward to this weekend more than any other one since the summer concluded. Our entire Phenom Hoops has finally made the trip here in my home state for the 2019 'Virginia Phenom 150 Camp.' I haven't seen the crew since May so it feels great having them all at the 'U-Turn Sports Complex' (Richmond, VA) for what should be a commonly...
read more
The Carmel School (Ruther Glen, VA) Colleges in Attendance: Hampden-Sydney College Classification: Virginia Independent Schools Athletic Association (VISAA) Division III 2018-19 overall record: 12-16 It took me no more than 15 minutes for my Tuesday afternoon drive to the Carmel Wildcats' school gymnasium, where they held a sharp focus on detail-oriented drills and competition for...
read more