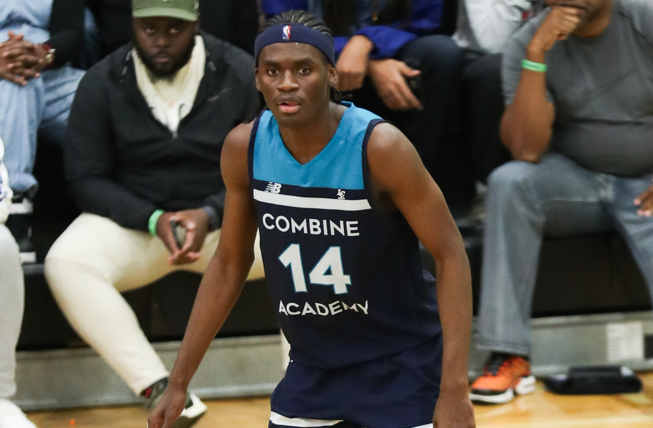 Phenom Hoops continues to shine lights on players who impressed at the George Lynch Invitational, and a new name that grabbed my attention with his play was 2024 6'8 Emmanuel Okitondo at Combine Academy. Combine Academy is certainly a loaded roster with plenty of D1 talent, especially at the guard position. Those players proved themselves on the big stage, but Okitondo was one that I was eager to learn more about and was impressed with his presence on the court.
The 6'8 long and athletic forward made big play after big play for his team, making key winning plays that might not always receive the flare or flash. But it is what helps win games, and Okitondo will be a key piece for this team's success. He was competitive and active on the glass, battling through contact and finding ways to create second-chance opportunities or coming up with key rebounds to seal the win. With his motor, he becomes a valuable piece for this team and can make and play several positions on the court. A strong finisher, athletic, and competitive, he is one that after watching him more can be a valuable piece for a program.
Right now, he holds offers from East Carolina, Hampton, Saint Louis, Rhode Island, NJIT, Fairfield, Rutgers, UMBC, Towson, and Bryant. His most recent offers are from ECU and Hampton, but he should garner more attention with a senior year.