PORTER GAUD HOLIDAY CLASSIC EVENT RECAPS
Accumulation of talent has become the biggest priority for a vast majority of high school programs over the last few years. Sure, every coach aims to put out the best possible on-court product but the rapid increase in private/independent school popularity has turned the landscape into mayhem. Too many coaches are determined to build the most talented teams instead of hunting for cohesion and...
read more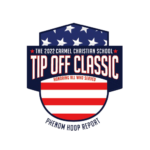 2023 Derek Bradley (Westminster Catawba): The senior point guard played well throughout the game, showing his ability to not only run the show for his team but also to be an effective scorer on the court. Bradley brings a physical game to the floor, getting in the paint to find ways to score but also make plays for his teammates. He was at his best breaking down defenders and...
read more