PORTER GAUD HOLIDAY CLASSIC EVENT RECAPS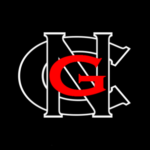 Over the past few months, we've covered the NC Gaters program quite extensively—both at their open gyms and during our events. They started the summer season with some struggles but have since played their way back into relevance. This is certainly not coincidental, but more of a direct result of uptick in play from numerous individuals. While their entire roster is worth noting, this article...
read more
Despite all the unusual circumstances throughout the last few months, the travel ball season is in full swing. With that, Phenom Hoops is traveling down to the Rock Hill Sports and Events Center in Rock Hill, South Carolina for our Queen City Showcase. Even from afar, one can see the obvious amount of talent slated to be on display from Friday through Sunday. These articles will offer a brief...
read more