To filter articles by a specific event, use the dropdown below.
Davidson Day and The O'Neal School battled it out for a championship in the 2A division. Check out all the full highlights here.
read more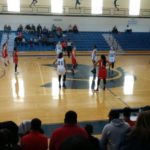 Check out all the recaps and stats from a full day of basketball at Gaston Day on the girls side of the 2A Division.
read more