To filter articles by a specific event, use the dropdown below.
One of the most consistent players in North Carolina on the girl's side has been Gaston Day's 2021 Zaria Clark, and she could be posting her best season at the program.
read more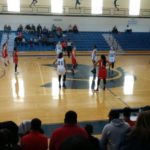 Check out all the recaps and stats from a full day of basketball at Gaston Day on the girls side of the 2A Division.
read more