To filter articles by a specific event, use the dropdown below.
By; DeAjai Dawkins 6'2 2022 Sam Cogan (Team Together)  Sam Cogan boasts such an important presence for this Team Together squad, creating offense by scoring both points for himself and creating for his teammates. Cogan is standing about 6'2 and handles his role as a combo guard impressively from both positions. He's exceptionally strong driving to his left, which is his preference when both...
read more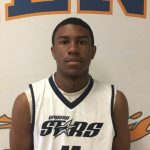 Check out the standouts from Phenom QC Showcase at Comenius high school.
read more