To filter articles by a specific event, use the dropdown below.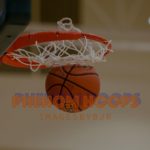 AC Reynolds could surprise a lot of teams this season in the Western Mountain Athletic Conference. They went 18-10 last season and won the Conference regular season and tournament titles. They lost 7 seniors from last years team. But it looks like they reloaded & have a young explosive roster filled with speed, length and athleticism. Coach Stevens is excited about his teams work ethic and camaraderie. The Rockets are looking forward to battling for another conference title this year.
read more
Flight 22 and the WNC Warriors faced off in the 15U ACC Bracket Championship on Sunday in what was a back and forth affair. Flight 22 led 28-22 at halftime, led by their trio of Mansaun Bryant, Kavaugh Spence, and Amare Bethel. Bryant led his team with 11 points, Bethel put up nine points and Spence put in eight points. Asher Cunningham and Dashawn Stone were a force in the paint for the...
read more