To filter articles by a specific event, use the dropdown below.
By: Ethan Reece Now that we're through March, April, and two Live Periods, there's a lot to unpack and look back on. Who's made an impression and who are important names to start tracking as we head into the summer? There's so much to note after the first two months of the travel season, so here are some of my takeaways from Phenom's spring events. Team Hope Gripper's Depth and Balance You can...
read more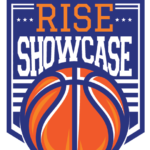 by: Ethan Reece 2025 Brady Dunn (Team Hope) Very rarely anymore do you get to talk about a guard and focus on his off ball nature. But with the makeup of this team, Brady finds himself splitting PG duties and showcasing good feel and IQ both with and without the ball in his hands. He's a gifted passer, reliable shooter, and solid creator that doesn't waste dribbles. He understands how to stay in...
read more