To filter articles by a specific event, use the dropdown below.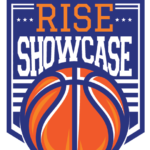 2027 Cruz Miller (Carolina Premier)  Out of all the players I saw this weekend, Miller is the player I watched the most prior to this weekend. An impressive talent, Cruz shows elite movement and his two-way instincts shined this weekend. He uses his length and quick reflexes to poke the ball free from opposing ball-handlers, and seems to always be a threat to score. Potentially an instant...
read more
Team 4 Coach: Greg Harmon #4: 4'10 '26 Izaac Skehan (Newport) Starting things off, we look at a player that performed quite well despite his lack of size, Izaac Skehan. He's a wiry, unselfish guard prospect with a high motor and team-first approach on both ends of the floor. Skehan is a scrappy defender with an understanding of how to hit three-pointers and operate within his role. Next in...
read more