To filter articles by a specific event, use the dropdown below.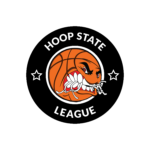 2025 Miles Leaks (Panthers): When you watch a freshman prospect like Leaks, you have to look for the flashes in his potential. Leaks showed that on several occasions, showing that he understands the game, plays under control and at a terrific pace, and that he possesses the IQ. He plays his game, gets to his spots to score, and doesn't force anything, playing well within the...
read more
2021 Jordan Wildy (WS Christian): Wildy has been incredibly consistent so far throughout the HoopState Championship, as he brings such a unique versatility to the court with his outside threat from three, his length and size to be able to battle and get on the boards, and his feel around the basket to finish over defenders. Very strong performance so far. 2022 Gerasim Bordin (WS Christian): A...
read more