To filter articles by a specific event, use the dropdown below.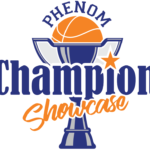 2021 Stephon Richards (EA Prep): Richards has been incredibly consistent all throughout the weekend for EA Prep. He was aggressive with his ability to score the ball, knock down shots from multiple levels, and finished strong.  Did much of his damage inside the arc this weekend and not many could slow him down. 2022 Zavian Bianchini (Combine Academy): He is an intriguing prospect to look at with...
read more
Phenom Hoops tuned in virtually to a few practices for the Burlington School, a program that certainly is brining a lot of excitement and talent to the floor this season. With a blend of new names, returning players, and young prospects, Coach Ryan Bernardi should have the eyes of many this season. We dive into names that we saw and should watch this year.
read more