To filter articles by a specific event, use the dropdown below.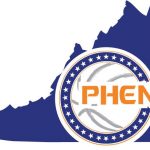 Team 5 Coach: Rashad Delenia #65: 5'5 '22 Reuben McEachern (Henrico) Starting things off, we look at a player that simply knows how to make his presence felt on both ends of the floor, despite his lack of size, Reuben McEachern. He's a smart, high-motor point guard prospect with excellent penetrating skills and the ability to score with efficiency from all three levels. McEachern is a...
read more
North Carolina Phenom 150 Session 2: Evaluation Team 8 Team 8 Coach: Dre Simmons #9:5'8 '22 Percy "PJ" Wyatt (Richmond, VA) Starting things off, we look at a player with an impressive feel for the game, given his age, Percy "PJ" Wyatt. He's a young point guard prospect that maintains a strong motor and nonstop team-first approach. Offensively, Wyatt showed the ability to score on...
read more