To filter articles by a specific event, use the dropdown below.
6'8 '21 Ben Burnham (Team Charlotte) There's an obvious amount of talent within the Team Charlotte organization, and Burnham has arguably been their most consistent performer of the early season. He's a long, wiry forward with quality athleticism and an excellent nose for the ball. Burnham plays with a nonstop motor and understands how to overwhelm opponents with his activity level. He's a...
read more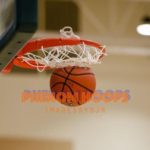 Statesville High School advances to Second Round of NCHSAA Playoffs Statesville 71 Concord 67 It was a tale of two halves in the opening round NCHSAA 3A state playoffs between Concord and Statesville High School. Statesville started red hot as they raced out to a 15-0 lead before Concord answered at the 3:30 mark of the first quarter. It looked like an early blow out as Statesville took a...
read more