To filter articles by a specific event, use the dropdown below.
Christ School welcomed in Quality Education Academy on Monday night, two programs Phenom Hoops is quite familiar with. Check out the recap and standouts from the game.
read more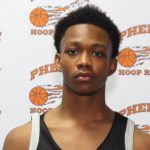 There were also some excellent performances which took place as well, guys we knew who was good, but also guys who took this stage and showed out.
read more