To filter articles by a specific event, use the dropdown below.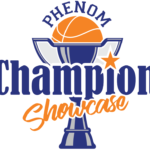 by: Ethan Reece 2023 Tracy Stephens (Carolina Pressure)Tracy made his presence felt big time Friday night in a win, and made it look easy with his mature frame. Standing at 6'4 and absolutely built, he bullied defenders down low by just clearing out so much space on both the post up and boards. Also ran the court really well which gave him easy looks for his guards to dish off 2023 Preston Smith...
read more
Phenom Hoop Report hit the road and headed to the state of West Virginia, checking out some fantastic talent.  Early on, Jamie Shaw and Patrick O'Brien went to Chapmanville high school, a program that has produced incredible talent and have secured two straight state titles. Now, the seniors look to once again finish what they have started.  Phenom Hoops caught the Tigers in action for their...
read more