To filter articles by a specific event, use the dropdown below.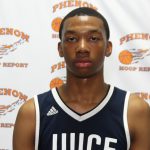 Our Phenom Hoop Report head scouts have been debating about several topics and players from the Phenom Challenge LIVE.  Don't worry, it has all been fun and games but everyone loves to hear the thoughts of others on who is the best-of-the-best from the event.  So, we broke it down into several topics. Check out the thoughts of each scout on who they think is the best in each category. Best Shot...
read more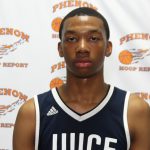 It is that time of year. Regional schools are mapping out their April Live periods. With only 3 days of LIVE period (well 2 really if you consider you cannot start until 6 on Friday and have to be done by 4 on Sunday) this year it is imperative that college coaches see the right players. In this series, we are taking a look at various leagues around this region and the players these coaching...
read more