To filter articles by a specific event, use the dropdown below.
2021 Peyton Gerald (Ace Elite) – You have to like what a 6'8 mobile and athletic forward can bring to the table. With Gerald he brings that and more. He has a nice feel down in the post and uses his length well, but also can create for himself and does a tremendous job in getting at the rim and on the boards. Strong first day for this unsigned senior. 2022 Reggie Bass (Team Teague):...
read more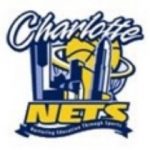 The Phenom Challenge is one of the biggest events around the region and in the country, as 180 teams look to compete at the highest level. So let's preview each teams players heading into the event.
read more