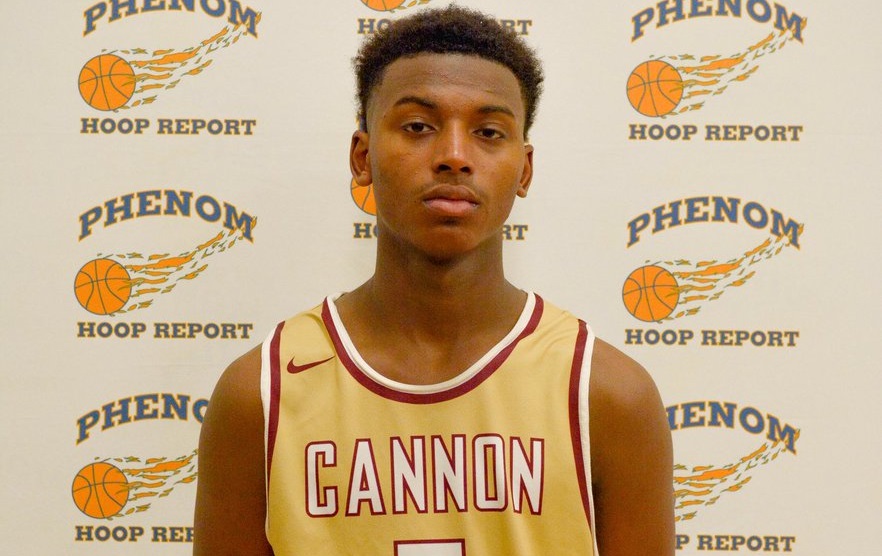 While North Carolina is known as the Hoop State, the girth of talent it produces is point guards. Looking at the likes of Chris Paul, Steph Curry, Ish Smith, John Wall, and others are lining NBA rosters as point guards from North Carolina. The basketball purists would be smart to look ahead, who is the next one in line…well, 6'3" 2022 Jaden Bradley at Cannon School in Concord, North Carolina is that name.
The Cannon sophomore is a Team USA mini-camp participant and a Top 10 player in the 2022 rankings via ESPN, however, he is one of the least talked about superstars you will see. That may have to go a bit with his unselfish ability to make everyone on the floor better.
That said, Bradley is rapidly becoming a heavily coveted prospect, already visiting the blue bloods, most recently Kentucky for their Midnight Madness. Bradley current has 15 or so offers, from the likes of Texas A&M, Arizona State, Seton Hall, Maryland, Texas Tech, Florida St and more.
Bradley is a throwback type of point guard who teammates love playing with, which is why he continues to get invited to the Team USA training camps, among the nation's very best. Jamie Shaw wrote about Bradley, "Bradley is the consummate modern-day lead guard. He has the handle to go with good length, athleticism & vision. When he goes through his spurts of when he wants to dominate, he is something to watch. ESPN has him in the Top 10 and he is one of 3 guys who are Team USA staples."
Bradley is a consensus Top 10 prospect, putting him firmly in 5-star status as well as a top 2 point guard, IN THE COUNTRY, for his class. This elite status is taking note of the college coaches as we said previously. Last season, as a freshman at Cannon School, Bradley averaged 23 points, 7 boards, 6 assists. Rick Lewis wrote, "Bradley has earned the nickname "Silk" and rightfully so. Standing a strong and sturdy 6'3, Bradley is a high IQ, cerebral, fundamentally sound and yes "silky smooth" point guard. Currently, Bradley is in the conversation as one of the nation's best at the "lead guard" position. He has the ability to control the tempo and plays with tremendous poise, and simply knows how to run a team effectively. Simply put, he makes his teammates better and has a delicate balance between scoring and dishing out assists."
Cannon is going to be must-watch this season, as they have multiple Division 1 prospects on the roster. However, it is Bradley that is the ring leader, it is Bradley that wields the "up next" moniker for the Hoop State's elite. Watch closely and enjoy the ride.