At the beginning of each new year, Phenom Hoops works to assemble a series of articles centered around unsigned senior prospects. Last season, over one hundred players from North Carolina went on to play at the Division I, II, III or NAIA levels, and that number looks likely to continue increasing with the current senior class. Typically, we take a closer look at guys who are overlooked and underrated but today's edition will highlight Justin Thomas of Village Christian and Garner Road.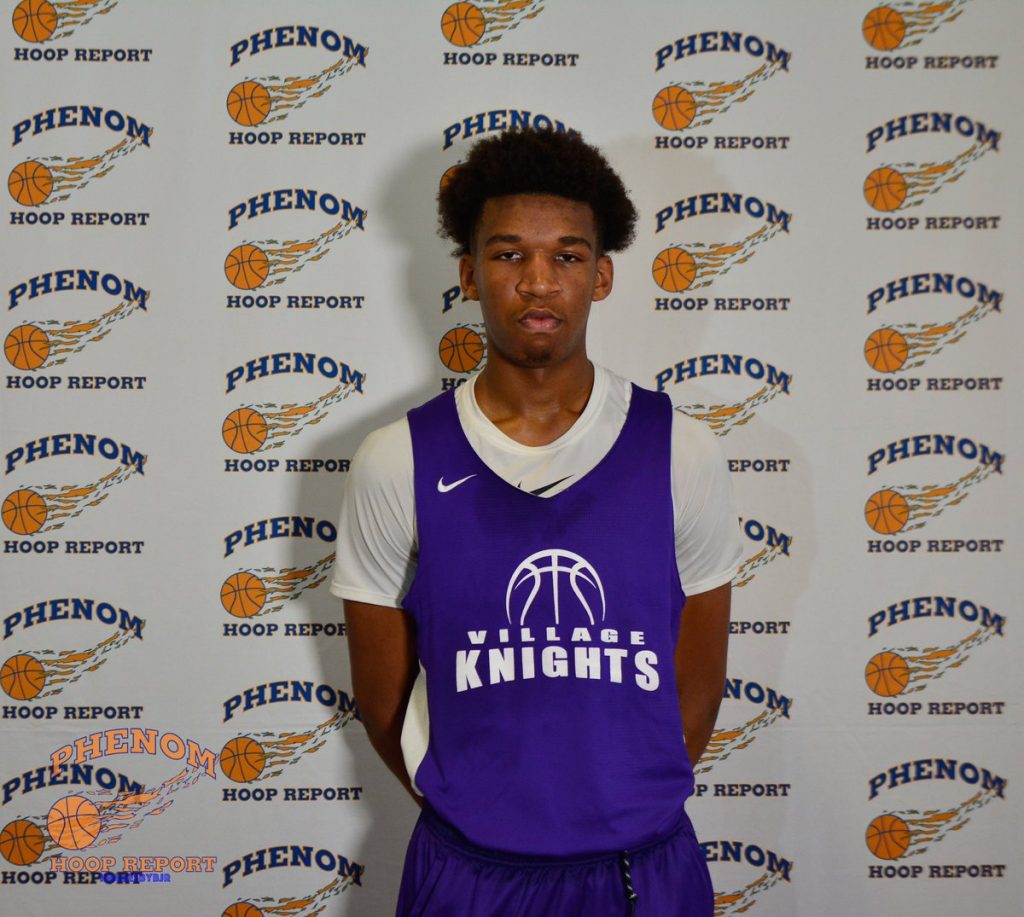 There's an abundance of prospects in North Carolina with an appealing array of tools but Thomas arguably displays more high-level flashes than anyone. He possesses a phenomenal combination of size, skill, and athleticism with the understanding of how to exploit mismatches on both ends of the floor. Thomas shares leadership responsibilities at Village Christian with Zavian McLean and has the ability to play in a role or expand his production. He handles the ball well, shoots three-pointers, attacks the basket, and showcases quality versatility on both ends of the floor. Despite having all these meaningful attributes and playing for a circuit-level team, Thomas is largely under the radar in the bigger scheme of things. He's already quite impressive but Thomas is likely only going to get better going forward.
After watching Thomas at our Team Camp over the summer, we stated: "This Village Christian team is incredibly intriguing, but it doesn't take long to realize how special Justin Thomas can become. At 6-foot-6, Thomas is a walking mismatch, especially given his ability to really score the ball at a high level from all three levels. He possesses IQ, length, and an ideal frame for a high-level wing at the collegiate level. Thomas has a beautiful jumper with nice mechanics and consistently shows the ability to create for himself off the bounce. He's an excellent athlete (both laterally and vertically) that plays well above the rim whenever possible. Thomas is also quite versatile on both ends of the floor and can actively play three different positions at the high school level. It's unsurprising that he's beginning to get ACC-level offers, but it is somewhat shocking that he currently only holds four (ECU, George Mason, St. Bonaventure, and Georgia Tech). Thomas should become a hot commodity over the coming months, especially if he continues to perform at such a dominant level."
There's really no doubting Thomas' ability, as he's proven himself time and again against some of the best competition throughout North Carolina. His offer sheet is quite the mixed bag, featuring multiple mid-major programs in addition to Georgia Tech. He has ACC-level ability, so it's bizarre to see the likes of ECU, George Mason, and St. Bonaventure with the potential to steal Thomas. Even more perplexing is the fact that no schools have gotten involved since July, although Thomas continues to make noticeable strides within his development. There's so much to like with his game, and it's likely that he'll end up at a program where he can thrive and outperform any possible expectations.