At the beginning of each new year, Phenom Hoops works to assemble a series of articles centered around unsigned senior prospects. Last season, over one hundred players from North Carolina went on to play at the Division I, II, III or NAIA levels, and that number looks likely to continue increasing with the current senior class. Typically, we take a closer look at guys who are overlooked and underrated, and today's edition will highlight Ray Bellamy of Moravian Prep.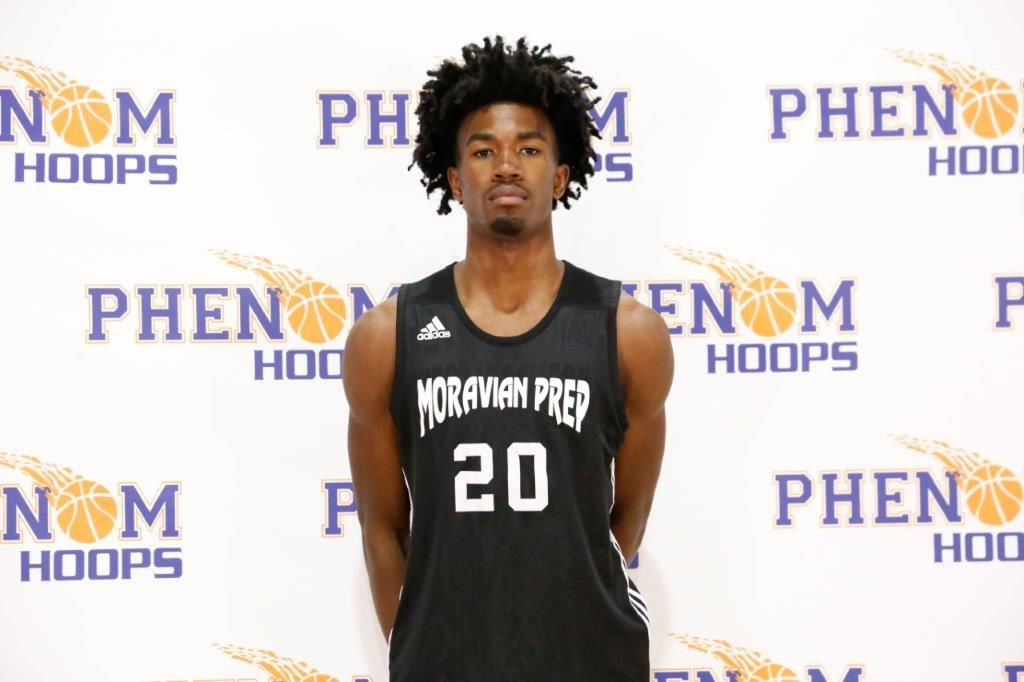 We've monitored Bellamy since the summer in various settings, including at our November Classic, where we stated, "Although he's still fresh, Bellamy has effortlessly found his role within the scheme of things. He showed the ability to carry the offensive load in spurts while utilizing his length and effort to make an impact defensively. Bellamy creates well and scores with efficiency from all levels, able to operate within the flow of the team or direct opportunities himself. He's a quality defender and threat in transition with toughness as a finisher." We later featured him on our "Unsigned and Uncommitted" Series, stating, "Despite being one of the newer additions to Moravian Prep, Bellamy has never wavered as an obvious scholarship-level talent. He was excellent over the summer and has continued his high-level of play throughout the new year. Bellamy is a long, wiry, fairly well-rounded wing prospect with a nice blend of IQ, skill, and athleticism. He defends multiple positions and scores the ball in a variety of ways, but can also set up others as needed. Bellamy is going to carve out a productive role for whatever program ultimately nets his services at the next level. "
While BJ Freeman has received majority of the praise (rightfully so) for Moravian Prep's overall success, Bellamy quietly stands out among their most reliable two-way players on a game-to-game basis. He's a smart, wiry wing prospect with nice athleticism and a fairly well-rounded skillset. Bellamy can initiate offense and create for others, or find ways to assert himself as a scorer from all three levels. He can actively mix up his offensive approach based on team need, but typically offers a reliable presence on both ends of the floor. Given everything he's shown over the last calendar year, Bellamy is a clear next-level talent and deserving of more scholarships from college coaches. Only time will tell, but expect to see Bellamy continue finding success within the collegiate ranks.