At the beginning of each new year, Phenom Hoops works to assemble a series of articles centered around unsigned senior prospects. Last season, hundreds of players from North Carolina went on to play at the Division I, II, III or NAIA levels, and that number looks likely to continue increasing with the current senior class. Typically, we take a closer look at guys who are overlooked and underrated, and today's edition will highlight Gary Williams of Grace Christian.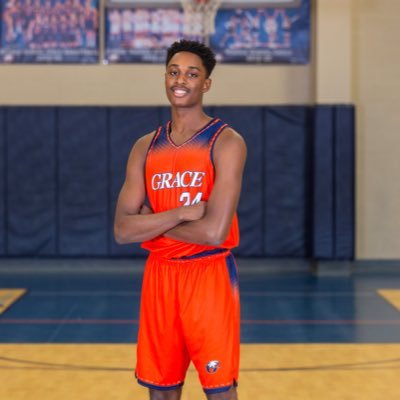 We've seen Williams in various settings, as our Colby Lewis said during their open gym, "Gary Williams Jr. is another returner who will be leaned on heavily for his perimeter shooting and scoring ability. He has the ability to get hot from the perimeter and make shots with deep range. With his size, he can shoot over defenders, especially in the midrange. Williams also has the capability of getting to the basket. Expect him to have a big season this year." Then, our Patrick O'Brien stated, "Matched up against some tough opponents on the floor, Williams really played strong in Week 1 for his team. He defended and competed, brings versatility to the floor, and stretched the floor with his outside capability. The senior had a strong showing and is hoping to continue that same play into the season."
This past season, he posted quality averages for the Eagles while showcasing leadership on both ends of the floor. Williams is a proven scorer who can find opportunities with or without the ball in his hands. He's the type of player who excels with surrounding talent, as it allows him to effectively capitalize on spot-up chances within the flow of the action. Since the start of the travel ball season, Williams has continued to shine as one of the better unsigned seniors on display. Between his size, perimeter shooting, and understanding of how to produce within a role, he should definitely be able to carve out a useful spot at the next level.