At the beginning of each new year, Phenom Hoops works to assemble a series of articles centered around unsigned senior prospects. Last season, over one hundred players from North Carolina went on to play at the Division I, II, III or NAIA levels, and that number looks likely to continue increasing with the current senior class. Typically, we take a closer look at guys who are overlooked and underrated, and today's edition will highlight Kalib Baker of Mallard Creek.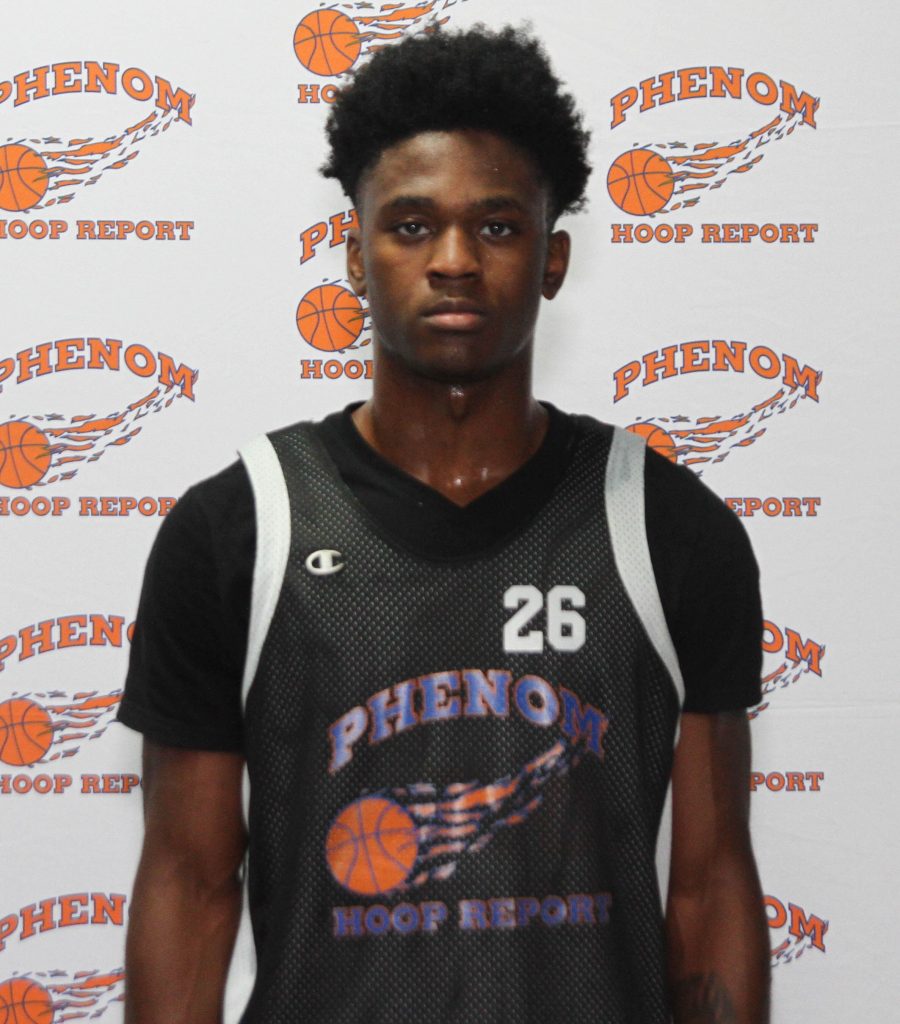 Often times, the success of a team outweighs the appeal of an individual player but Baker is someone who has gotten better while lifting his team in any possible way over the last calendar year. He's slightly undersized but possesses excellent strength, scrappiness, and athleticism for his position as a floor general. Baker offered Mallard Creek with a nice blend of scoring and playmaking throughout the season, leading the team in both categories while making his defense a nightly priority. He attacks the basket well, knows how to get out in transition, and understands how to mix it up offensively.
We were able to get an extended look at Baker during our All-American camp, where we stated: "Next, we look at a player that offered his team with a fairly well-rounded skillset during camp, Kalib Baker. He's a long, two-way guard prospect that does a nice job of impacting the game on both ends of the floor without forcing the action. Baker is a capable shooter, but prefers to utilize his ball-handling ability to attack the basket and finish through contact. Next in his development process is working to get more involved as a rebounder, as he has the necessary tools to make a stronger impact on the glass. Coach Hughes on Baker: "Kalib is a shifty ball-handler with the skillset to finish at the rim over taller defenders. He changes speeds effectively and possesses a super-quick first step. Kalib can catch and shoot well with a well-rounded understanding of defensive principles. He gets to the bucket at will. Kalib is a high-volume shooter and excellent slasher with the ability to find teammates in transition. He has high upside and was a very coachable young man." Baker did a little bit of everything and proved to be a useful piece throughout camp, which should translate to the upcoming high school season."
His standout performances only continued after his showing at camp, emerging as a leader for Mallard Creek on a nightly basis. Over the season, Baker averaged 19.7 PPG, 6 APG, and 4 RPG, while also receiving a nomination for Charlotte Observer Player of the Week just one month ago. He's developed at a pretty appealing rate and has the tools to be a fairly productive prospect at the next level, especially at the right program. Baker has a lot to offer a team, so it'll be interesting to see how his recruitment unfolds over the next few months.