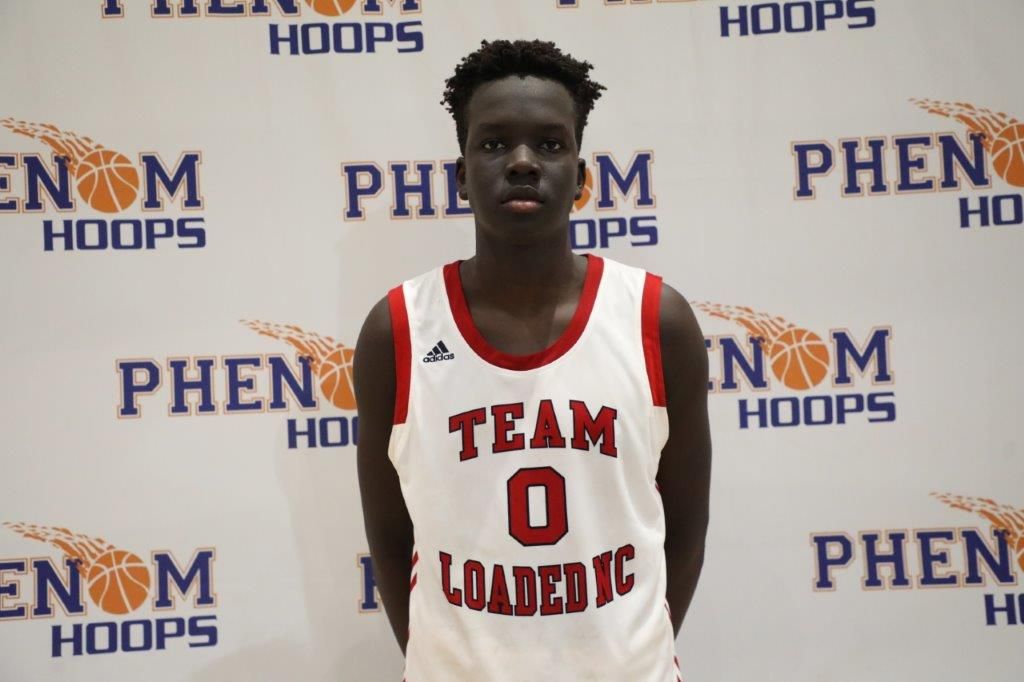 Player: Mayar Wol
Class: 2023
School: Moravian Prep
Height: 6'8
It has been over a year since we started to write about Mayar Wol and his intrigue with his game. That was when he was part of the 2022 class and he was coming off a sophomore season in which he averaged 4.6 points and 2.0 rebounds. That summer, he was putting up some impressive numbers with Hoop Wall Street, showing his efficiency on the court and how he can create mismatches on the court.
2022 6'8 Mayar Wol putting others on notice this summer
Fast forward to today, now part of the 2023 class and at Moravian Prep, Wol is now starting to earn recognition from college coaches and that trend could only start to heat up even more with what he has seen so far.  At his size, Wol has the ability to impact the game in an array of ways, as he has continued to improve with his outside shooting, can knock down shots over defenders and finish well with touch, is active on the boards, and uses his length to alter shots.  With his skill set and ability to feel comfortable inside and out, it should just be a matter of time until more college coaches start coming his way.  He already holds an offer from Ohio but expect more interest coming his way with the versatility he provides on the court. When speaking to Wol recently, he mentioned that he has been hearing from schools like Clemson, Virginia Tech, and UNCW as well.
What has been said:
"What I would say about Mayar is that he's a diamond in the rough. He plays well in transition and in the half-court, he can score from all three levels, and he's a ballhawk on the boards. Post presence on defense and a great help-side defender. He is a great teammate and an even better kid who has a super high ceiling. He's going to be very special."
"Mayar is going to help this group win a lot of games this year. One player that has left a few fans curious about his origins, Mayor provides a rare blend of skill, length, and mobility. His reclassification into the 2023 class will serve him extremely well, as I believe he can contribute at the next level. For now, a big piece of Wol's development will be identifying and crafting a niche that allows him to earn playing time at the next level. He currently is playing for a coach that demands discipline and defensive orientation, so I have little doubts about Mayar's future."
"Possibly the most unique prospect of anyone listed, Mayar Wol should certainly have more action within his recruitment than currently constructed. As the lone junior to play significant minutes on a senior-laden roster, Wol posted nightly averages of 13.6 PPG, 6.9 RPG, and 1.1 BPG with 64% FG and 45% from distance. Those numbers alone should warrant scholarship offers. Add in the fact that he's a useful inside-out forward with size, toughness, and quality skill for his position, and the appeal should be obvious. As a major catalyst for Team Loaded, Wol has arguably been even more impressive during the early stages of the travel ball season. One should expect his recruitment to drastically pick up, as he has the tools to be an asset for a variety of programs at the next level."