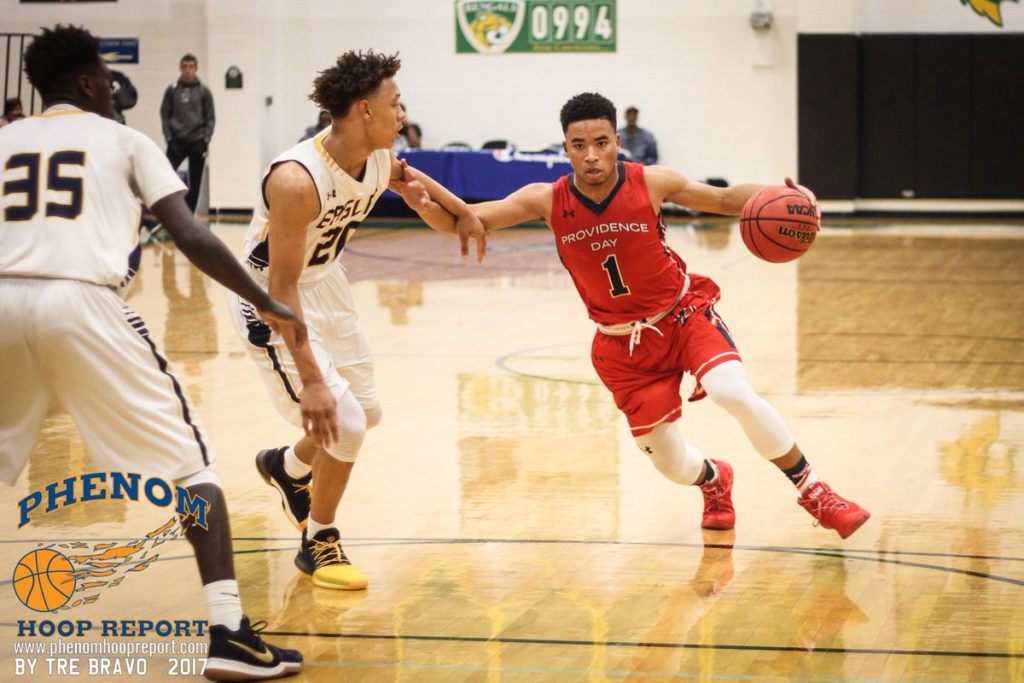 It seems like it was just yesterday when we, as a state and high school basketball fan, had a chance to watch point guard Devon Dotson on the court at Providence Day. The 5-star guard was one of the top players in the country and deserving of all the accolades that came his way.
Now, he is doing much of the same and putting in that same hard work at the college level, as it has been paying off in a big way this season. But we can't say that we are surprised by his success.
A star freshman last year for Kansas, Dotson had to go through the growing pains of being the lead point guard of a national powerhouse but Dotson found success, averaging 12.3 points, 3.7 rebounds, and 3.5 assists per game.
Now in his sophomore campaign, Dotson has taken over in leading the Jayhawks to potentially another Big 12 title and as a Top-5 program this year. Averaging 35 minutes per game, the 6'2 guard is averaging over 18 points per game, four rebounds, and four assists.
Dotson is now squarely in the discussion in being the Big 12 Player of the Year and even some rumblings around being in the talks of National Player of the Year. After yet another outstanding performance, scoring 29 points vs. Iowa State, one can see why.
The sophomore has put in the hard work over the years to get where he is now, embracing the tough times and battling through to become the player he is today.
In speaking with Dotson's father recently, Devon has had the same mindset this year as he always has had but he also knew that he had to step up in a big way for Kansas and their title hopes.
"Devon has always had the mindset of work directly translates into improvement," Dana Dotson recently told Phenom Hoops. "He absolutely loves to compete and wants to be the best. I believe those traits really drive him. He puts in the time in the gym so he can continue to raise his game each year. As far as what drives him… I believe it's winning. He wants to win and be the impactful piece that drives winning.
He understands as the point guard and as one of the key guys, he has to be the leader on the court as well, whether that means making a play, getting a key bucket, disrupting the opposing point guard or understanding when and where to deliver the ball to a specific teammate."
Getting it done on the floor this season, Dotson has proven himself on both ends of the court.  With his performances Dotson has produced this season in helping lead Kansas to their 23-3 record so far, the sophomore guard and North Carolina native is becoming yet another premier name in college basketball from the Hoop State.