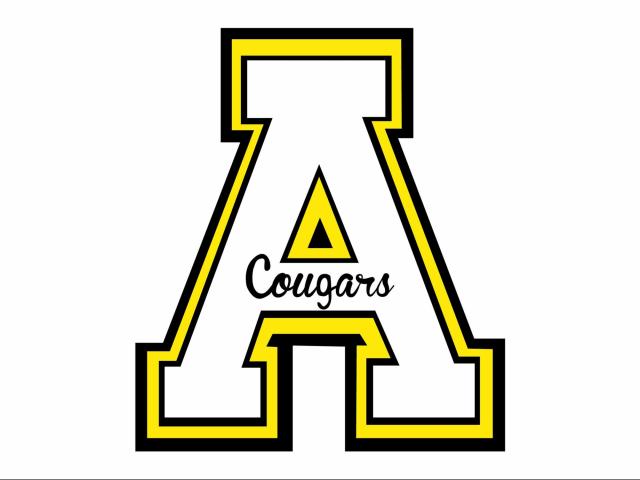 Per Wake Co. Hoops
2021-22: 16-11 (8-6), 4th in SWAC, 1st Round of Playoffs (L to Hillside 52-57)
Key Losses
Patrick Mallot – 13ppg, 4apg – Graduated – Playing at Mary Baldwin University
Weston Freiling – 6ppg, 5rpg – Graduated
Key Returners
Sam Martin – Senior – 15ppg, 9rpg, 5.5bpg
Kody Frey – Sophomore – 12ppg, 2.5 3pm/g
Trey Barbee – Senior – 10ppg, 5rpg – 14.5ppg as Sophomore
Zaelyn White – Sophomore – 8ppg, 4rpg
Jack McCurdy – Senior – 5ppg, 39 made 3s on the year
Key Newcomers
Omar Banks – Senior – Transfer from a private school, attended Apex the year prior
Projected Rotation
Starters: Omar Banks, Kody Frey, Zaelyn White, Trey Barbee, Sam Martin
Bench: Jack McCurdy, James Smith, Adley Calhoun, Taron Brown
Storylines
The Cougars finished last season with 1.33 Wins Over Average (WOA) which was good for 12th in Wake County, 23rd in 4A East, and 45th in 4A overall. They return 76% of their FGAs and 73% of their points from a year ago. They are top 8 in the county in returning production for every major stat category.
Kody Frey was a superstar freshman last season that was lighting up the SWAC. He went down with an unfortunate ACL injury that has sidelined him from February through now. This Apex team will rely a lot on whether Kody can return early in the season or not because of how talented he is. If and when Kody comes back I fully expect him to have an even bigger impact than he did last year and make a noticeable leap as a sophomore.
If Kody is unable to return or he has an extended absence, Apex will look to the bench to fill his role. I don't think anyone can fill his production but there are a couple of players that can step into the same role and play well in it. Jack McCurdy is probably the best choice for Kody's temporary replacement as he is the next best shooter on the team and has come along well as a handler and ball screen operator. James Smith is another role player that has the skill to fill in. James is right behind Jack as a shooter and will get his chance to prove himself in the rotation in the absence of Kody. James averaged 3.6 ppg last season and shot 37% from 3 on 43 attempts.
This team comes and goes with their superstar big man, Sam Martin. Sam is as good as it gets when it comes to high school big men, he has size, skill, IQ, and experience. A lot of teams clogged the paint last season against Sam and I would expect that to be amplified this year. Sam projects to carry a heavier load than most players in the county and how well he handles it will largely determine the Cougar's success this season.
Zaelyn White is a sophomore that averaged 8 ppg and 4 rpg as a raw freshman a year ago. I saw Zaelyn this summer; he looked like he had reached the next level in his development. He is still an athletic freak but is relying less on his athleticism and more on his skill and IQ to help him succeed on the court. Zaelyn will have to step into a more productive role if Apex wants to exceed their success in his freshman campaign.
Two seasons ago a sophomore Trey Barbee burst onto the scene as a dominant on-ball defender and lethal scorer. Last year, Trey put together a good season but wasn't the dominant two-way player that he was during the covid year. I didn't know if it was because he was still in football mode, wasn't settled in under the new coach, or something else, but he didn't look like himself for parts of last year. This summer though, Trey looked like he was back. His mid-range pull-up is better than ever and he is constantly looking for chances to score. He is still an elite defender, especially adept at getting steals on and off the ball. There are many parts of Apex's team that are a mystery going into the season, Trey is not one of them.
With the return of Omar, Banks Apex gets a much-needed replacement at the starting guard spot, after the graduation of Patrick Mallot. Omar is a dynamic guard that spent last season on the private school scene. I expect Omar to start at the lead guard position, which would give Apex a very strong starting 5 when healthy.
Finally, Apex needs one or both of Taron Brown and Adley Calhoun to step up and be a part of the regular rotation. They scarcely played a year ago and had solid summers for the Cougars. These two will be X-factors off the bench as 8-9 man rotations are the sweet spot for high school basketball.
Expectations
Apex just had their first successful season in a handful of years and they should be looking to build off of that. I think that this team has the potential talent and experience to make a playoff run. They won 16 games last year and I think for them, that is the mark to surpass this year.
It will be an interesting start to the year as Zaelyn and Trey will both be returning from football, but once this team is full strength and running they will be hard to stop.