Given the overall landscape of grassroots basketball, there is arguably as much talent spread across the state as ever. More players have shown inclinations to join teams that actually fit their play style rather than just chasing reputation. That being said, Team Loaded 15U (formerly Team Thrill NC) has not only maintained their greatness but have also improved drastically as a group and individuals. Their entire roster is stacked with noteworthy talent, but a massive amount of their appeal comes through a specific trio of players. Let's take a closer look at the grouping…
6'6 Drake Powell (Northwood)
Arguably the most reliable and consistent two-way player on the team, Drake Powell provides leadership in a variety of different ways. Already an elite defensive player entering the summer, he's found ways to effortlessly overwhelm opponents with his combination of IQ, length, motor, and anticipation. Despite being in the Class of 2024, Powell is clearly among the top defensive players across the state—regardless of age. He's a tone-setter on that end of the floor and possesses the necessary size to actively shut down multiple positions. However, Powell also continues to develop nicely as a dynamic offensive threat. He's shown vision, creation skills, and inside-out ability with noticeable upside remaining. Between his production, leadership, and dominance with Northwood and Team Loaded, expect Powell to definitely become one of the top players in North Carolina.
6'3 Zion Collins (Hillside)
In terms of raw tools, few guard prospects are blessed with the amount of natural ability and physical attributes that Zion Collins possesses. Arguably no prospect stands at a clearer crossroads between production and long-term potential, which is where a lot of folks' opinions tend to form. On one hand, epitomizing confidence and playing with a constant chip on one's shoulder typically leads to the progression of an alpha-mentality. However, it can also be a distraction and possible detriment at times. Collins is skilled, athletic, and capable of dictating the offense or applying scoring pressure from anywhere on the floor. He can create for himself and others with relative ease, and displays toughness on either side of the ball. While he's proven to be an efficient scorer, Collins seems to vault his stock even higher when embracing his identity as a floor general and shutdown defender. Like Powell, Collins has the chance to be special and amongst the top guards within his class.
6'4 Derrick Benbow (Jacksonville)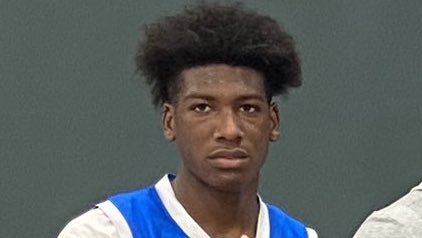 While the aforementioned duo could've likely been predicted by most, Derrick Benbow consistently stands out among their most intriguing and underrated pieces. While his size at the guard position has obvious appeal, the way he moves is arguably even more desirable. Benbow already regularly highlights craftiness and quality creation skills with the understanding of how to make an impact with or without the ball in his hands. He's a nice athlete with IQ, skill, and fairly well-rounded skillset, which already makes him a difficult matchup for opponents. Add in his toughness, defensive prowess, and transition ability, and it's easy to see a path towards Benbow becoming a high-level prospect. It's still early, but more folks should be monitoring the young guard over the foreseeable future.