April is one of the biggest months when it comes to the AAU season.  Players and teams are looking to play in the right events, which is why Phenom Hoop Report is hoping to provide that platform all month long.
We kick off the month of April in a big way with the Stay Positive, as teams from all over the region will come to compete.  Nationally ranked players and teams, along with unsigned talented seniors, and rising prospects will all be on the courts this weekend in Greensboro.
So let's dive into a few players to watch this weekend.
Team: Charlotte NETS 2021 – Gainey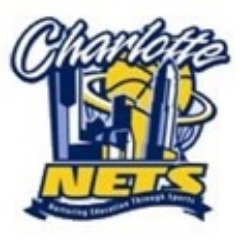 Courtney "Deuce" Blake Jr.  2021 Combo Guard 6'1" Vance High School
Coaches Talk: Deuce is one of the best shooters in the state of North Carolina. He comes into the Stay Positive tournament averaging 12 points per game in the travel ball season. Deuce also uses his long arms to get out in passing lanes to be disruptive on defense.
Tachai Miller   2021 Point Guard   5'8" Independence High School
Coaches Talk: Tachai is one of the toughest lead guards in the state of North Carolina. Tachai is a tough on-ball defender that sets the defensive tone for the NETS. On the offensive side of the ball, Tachai finishes strong through contact. Averaging 14 points per game.
Jasiah Wilson    2021 Guard/Forward   6'1" Hickory Grove Christian High School
Coaches Talk: Jasiah is a tough competitor that makes winning plays. Jasiah is that glue guy that's a stat sheet stuffer. Jasiah is averaging 8 points, 6 rebounds, and 4 steals per game.