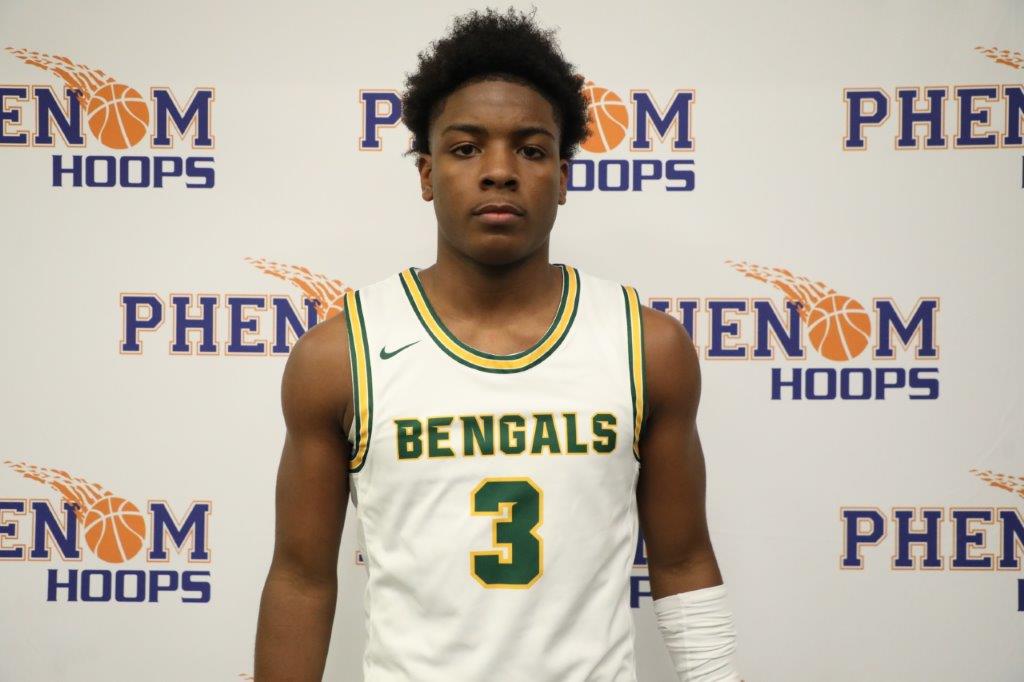 What an incredible one-day event it was in Matthews, North Carolina for the Carmel MLK Showcase.  Terrific matchups and competition, and the electricity throughout the crowd were off the charts.  On the biggest of stages and the brightest of lights, these were the stars that showed out in impressive fashion.
2023 Jaydon Young (Greensboro Day): One of the best performances from the day was from Virginia Tech commit Jaydon Young. As all our scouts walked away from the event, Young was the talk with not only his big shot to send the game into overtime but his overall showing.  One can see that he has continued to improve his game and his strength as a prospect, but also elevated his level of play in being a true leader on the floor. He was able to get to his spots, be physical in getting around defenders and into the paint, knock down big shots with his pull-up game, and was strong as a defender as well.  Hokies got a good one coming in and he showed that on the big stage.
2024 Jaeden Mustaf (Carmel Christian): Talk about a player that isn't afraid of the bright lights and can be an absolute game-changer for a team.  Mustaf is that dude… he continues to be an unbelievable impact on both sides of the court.  He is a prospect that checks so many boxes with his game. Mustaf is incredibly strong on the defensive end, fills up the stat sheet, has that takeover gear in clutch situations, has continued to improve his perimeter shot, and continues to be an absolute physical force in getting what he wants, where he wants.  When his team needed him the most, he elevated his game just another notch to help his team to victory.
2024 Sir Mohammed (Myers Park): Mohammed was another player that we were interested in seeing, and the 6'6 prospect answered the bell.  Mohammed is going to make a program very happy because you know what you will get from him; a high IQ player, a player that will help run your system, and one that plays at a great pace. He is big, strong, longer than expected, methodically gets to his spots, has nice touch, and can be a presence defensively.  The junior prospect really left an impression on our scouts with his play.
2023 Derin Saran (Asheville School): Saran simply was just being Saran once again, as the point guard was dishing and scoring like he has been doing all season long.  The unsigned senior point guard plays with a strong feel for the game and can light up the floor with his ability to dish passes and set up his teammates, but also get into a defense and find ways to score.  Saran has been incredibly consistent all season long and did so once again with another strong showing at the Carmel MLK.
2026 Michael Jones (Indian Land): Kind of interesting to see a freshman make the list, but we got a feeling that Mike Jones is going to be a name that you will be hearing a lot about as he continues to develop.  But the young point guard showed out in impressive fashion against Concord Academy, as he was able to really showcase how electric he is with the ball in his hands. He is quick and explosive, quite shifty in getting around defenders, understands how to get inside and get to the basket, and just has a natural feel as a playmaker with the ball in his hands.  Start learning his name, as he is looking to be one of the top point guards around the region early on.