By: Khalil Shakir
South Carolina is loaded with hidden gems around the state and one of our new knowledgable scouts brings you Part 3 of players that have gone under the radar but should be attracting some eyes from the state. Check out a few names below.
Colin Rodrigues (2021)
Position: Wing
Height and Weight: 6'2" 170 lbs
HS: North Augusta High School
Colin is an explosive, bouncy athlete who gets to the rim with ease. This kid can fly and always looks to viciously attack the rim viciously. He uses his strength and quickness to get downhill and finish through contact. He has great strength and body control when attacking the basket. He shoots well from three (shot 39% last year) and can flat out score the ball. Averaged 19 ppg, 7 rpg, 4 apg and 2.5 spg last year. Defensively, he uses that athleticism to really cause havoc on the floor and plays the passing lanes very well. Play with the ball or throw a lazy pass around him and he is for sure dunking it on the other end.
Colin is a swiss army knife on the court and is productive at any position he is asked to play. Definitely a guy that you would love to have in your program. Leading his team in scoring last year and making the all-state team, look for him to be a huge impact again this year. Already holding an offer from UNC Wilmington, don't be surprised if he adds a few more low major Division I offers to that list.
Emanuel Richards (2022)
Position: Wing
Height and Weight: 6'3" 185 lbs
HS: Blythewood High School
Emmanuel is a strong athlete that brings a high level of toughness and physicality to the game. He is a man amongst boys when he plays and it is evident from the tip off. He is a very skilled player that can play and defend multiple positions. He can score at all three levels but really excels at getting to the rim and finishing. Emanuel has great body control and a soft touch in the paint. He also has a sneaky quickness and good handles that allow him to keep the defense off balance and catch defenders slipping. He is the ultimate glue guy and does whatever the team needs to win. Playing alongside high major recruit Julian Phillips, look for him to shine and not be overshadowed. Division II programs should begin offering him now but look for him to possibly reel in some low major Division I offers as well.
Kyle "KJ" Greene (2024)
Position: Guard
Height and Weight: 6'1" 160 lbs
HS: Blythewood High School
Kyle is a young, long, athlete with tremendous potential and upside. He is very skilled and has a high IQ on both ends of the floor. He is a good scorer who has the ability to score from all levels on the court. He has good elevation and a quick release to his jump shot. He shoots the three well and is consistent. His shot selection is on par. Kyle is crafty and shifty and uses that to get to his spots on the floor. He takes over the pace of the game and plays to his speed the entire game. He is an excellent decision-maker who always looks to create for his teammates but can also create well for himself. As he continues to grow and develop, look for his stock and recruitment to rise!
Darren Llyod (2023)
Position: Point Guard
Height and Weight: 5'7" 135 lbs
HS: West Florence High School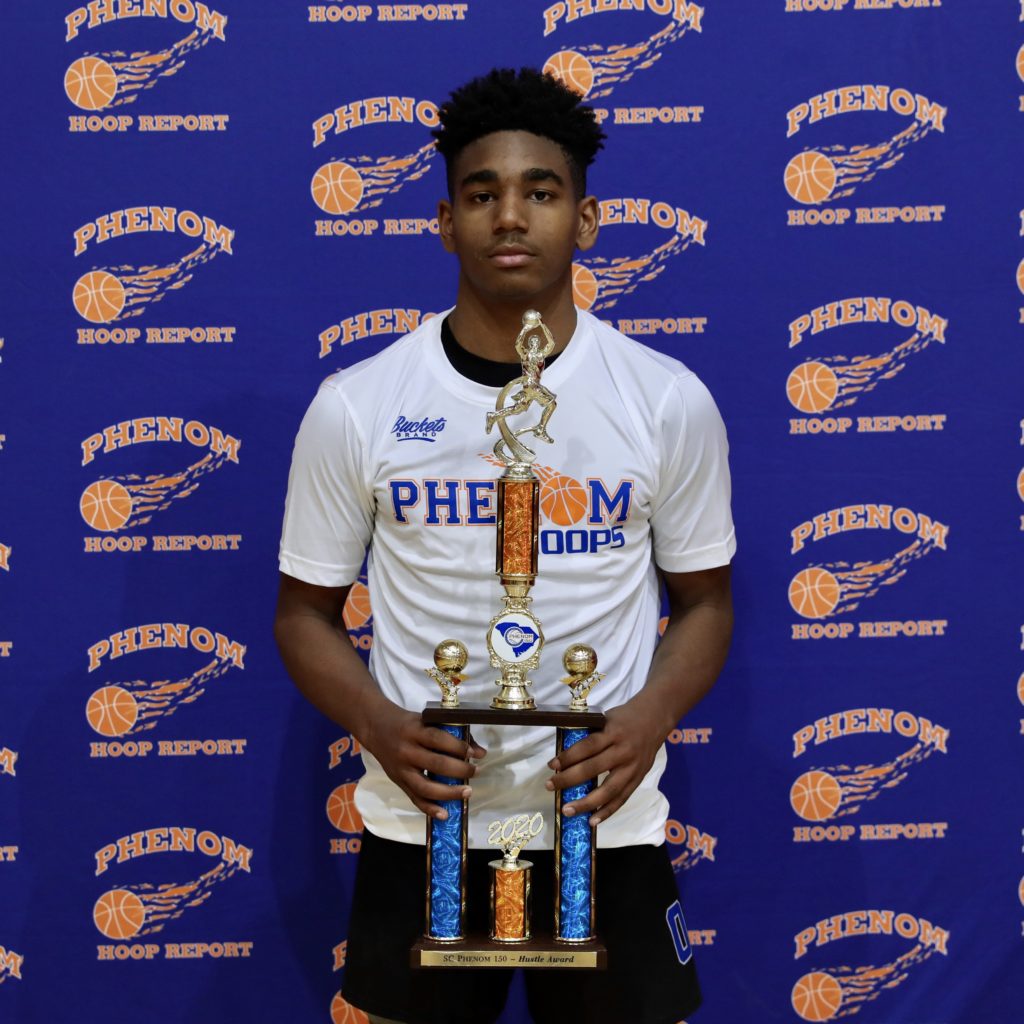 Darren is an extremely quick and crafty guard that can score the ball from all three levels. The explosiveness this athlete possesses and uncanny athleticism allows him to be a pest defensively. Don't put the ball in front of him, as his quick hands can swipe you quicker than a cat. This young fella can score from anywhere on the court and what he lacks in height, he makes up for in toughness. Not afraid to put his body on the line for the team's success, Darren flies around the court like a fine-tuned sports car.
Not only does his speed and aggressiveness set him apart from other premier guards, but his ability to catch fire to score buckets is a sight to see. He uses his quickness to keep the defense off balance and create for himself and his teammates. If he catches you on your heels in transition it's a wrap. Darren also rebounds extremely well for his size as he isn't afraid to put a body on bigger guards. This is another guy that as he grows and develops, his stock and recruitment will rise tremendously. West Florence will look to him to be the floor general this year in the backcourt as he played an integral part of the team as a freshman last year.
Devin Boston (2021)
Position: Wing/ Forward
Height: 6'5" 185 lbs
HS: Sumter High School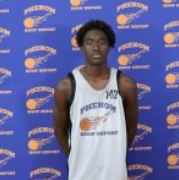 Devin is an intriguing athlete that has the right combination of height, length, athleticism, and skill. He is a jack of all trades on the court and can get the job done at any position you play him. He can play and guard the wing spot while being a mismatch at the stretch four position. He has the ability to handle the ball well enough to get to his spots and dominate the game. When he catches fire he is a scary sight to see for his opponents. He can shoot the three and gets to the rim with ease. He uses his length and strength to attack the basket and finish through contact. He also plays well with his back to the basket and uses his good footwork and quickness to score efficiently. Devin is also a good rebounder on both ends of the court and attacks the boards with intensity. He plays with a great pace and has a good motor that allows him to be really effective. Like a gazelle, he runs the floor looking to attack his prey in transition. He would be a good steal for Division II programs and would be a solid addition for low major Division I programs.