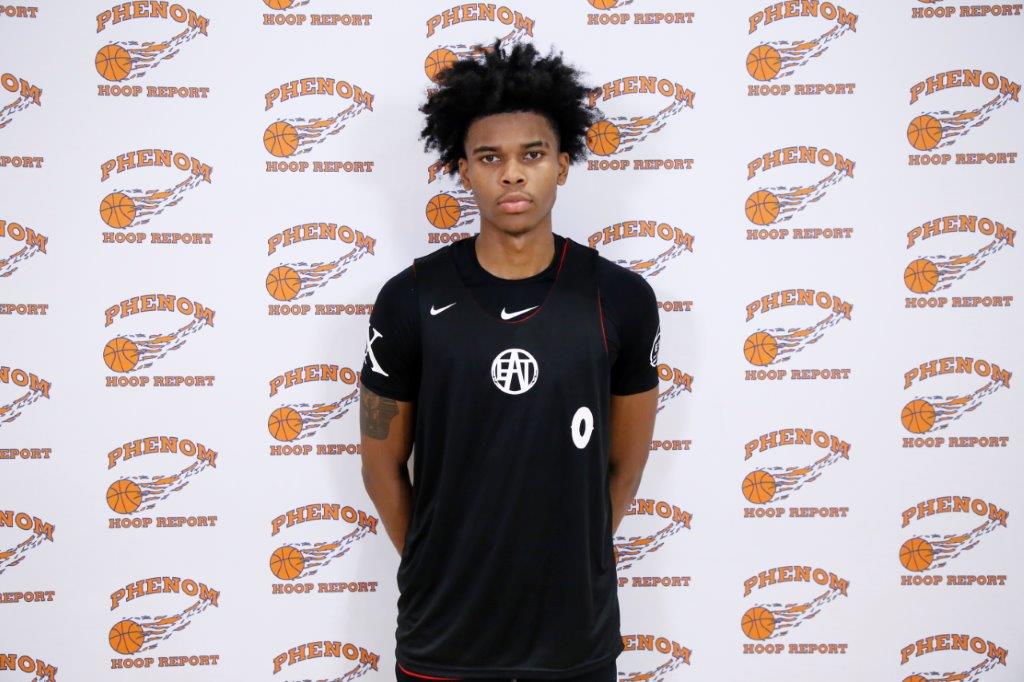 6'8 Jaquan Scott of TLAP Sports Academy was very intriguing and showcased quickly that he is a high level Division I prospect. Watching him for the first time, I was very impressed; he has all the physical tools: size, athleticism, strength, and mobility. He was overwhelmingly dominant in the paint as he scored almost every time he got the ball. He has a unique skill set that allows him to be a very versatile player; he has the ability to handle the ball and push the break in transition which makes him a matchup nightmare for his defenders. He also had a knack for grabbing rebounds on both ends of the floor. Defensively, he uses a combination of length and athleticism to be a great post defender and rim protector for his team. Mid-Major Division I Programs should be all over this kid. He will be a great addition to the program and has the potential to be a big-time player.
6'4 Elijah Wilson '21 of CBA has a high IQ to accompany his scoring ability which allows him to take over games for this team. He has the ability to score from all areas of the court and is quite consistent. What I love most about his game is the pride he takes defensively. He takes pride in hounding ball handlers and really looks to cause a lot of turnovers. He controls the pace of the game and plays to his strengths, never tries to get outside of himself. Eager to see what program will land him. They will be in for a surprise when they see that he is better than expected.
6'5 Nygeil Verdier of TLAP Sports Academy is an intense, active wing who thrives at attacking the rim and finishing. At first sight, you see his impressive frame and length that quickly catch your eye. As you continue to watch him play, you see the athleticism and intensity in which he plays. He defends the ball well and keeps a hand in the passing lane which seems to always result in a turnover and easy transition bucket. He also showcased the ability to knock down open jumpers from three. He has a high motor which allows him to stay in attack mode all game long. This kid brings energy, toughness, and easy points to any team that he plays on.
6'3 Joel Baucom of Combine Academy Regional shot the lights out in his last game making a total of 7 threes for the game and finishing with 30 points. He has the ability to shoot both as a spot-up and off the dribble. He has a knack for finding gaps in the defense which allows him to get open looks from three. He was a nightmare for the defense all game long. Despite how he shot the ball, he also did a great job of getting the ball to his teammates. Knowing that he was the focus of the defense, instead of forcing shots he began to pick up assists by finding open teammates and giving them the ball where they could score. 
6'10 Tichyque Musaka of RDC Lakers plays very hard and affects the game in an abundance of ways. His height, length, and mobility allow him to take over the game at will on both ends of the court. He has the unique ability at that size to handle the ball and get to the rim while also being able to step out and stretch the floor from three. He rebounded the ball tremendously and pushed the ball in transition making easy plays and getting easy buckets in transition. Defensively, he used his length and athleticism to stack up on easy steals and blocks as he