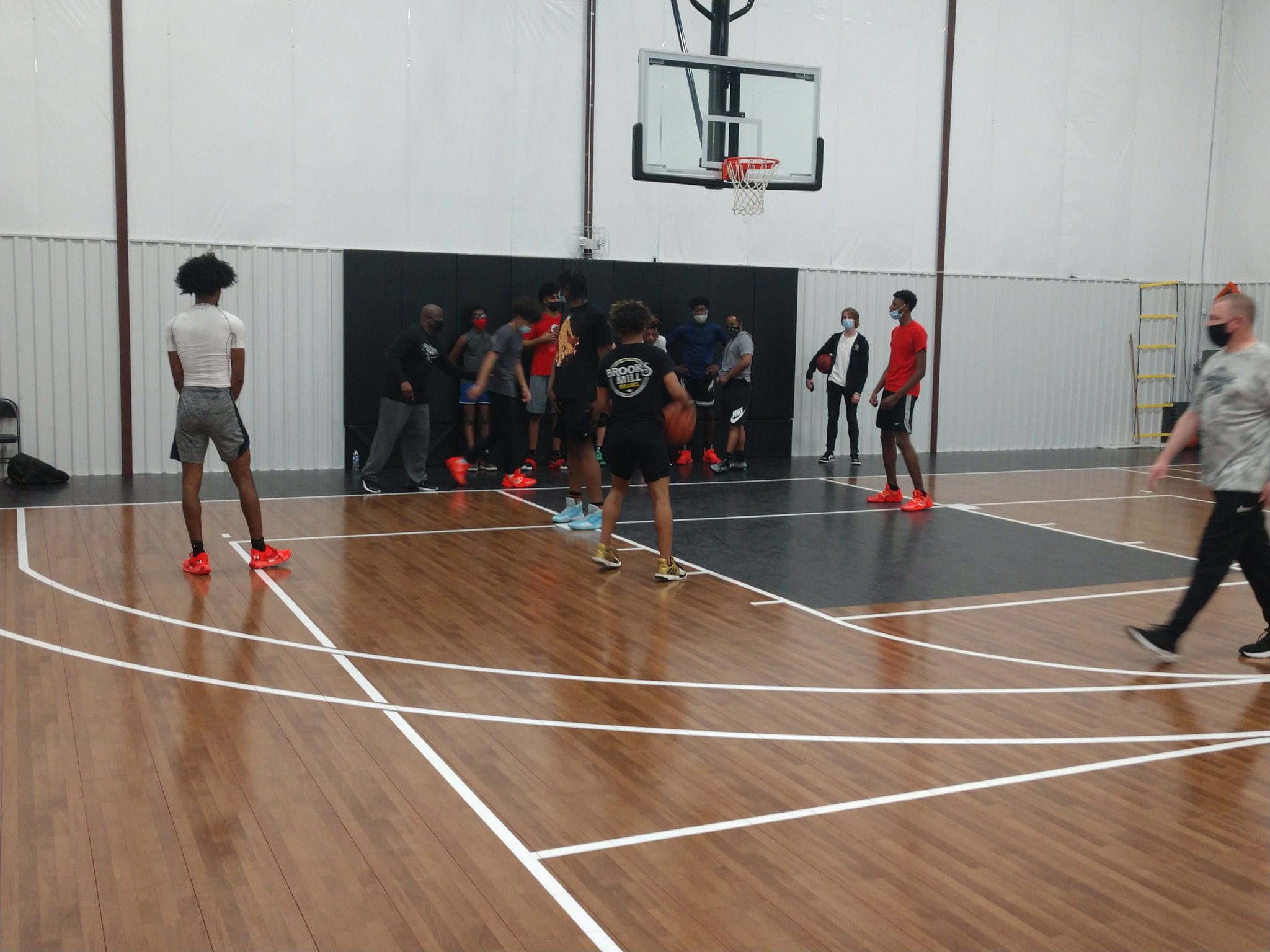 Phenom Hoops continues to cover teams around the state and ones that fans will certainly see this summer with Phenom Hoops.  Monday night, we headed out to watch Rod Howard Select 14u and 17u in action, a program that has a lot of intriguing talent to watch.  Let's break down each roster.
14u
A young program but one that has names to remember for this season and down the road.  You look first at 2025 Ian Howard, the coaches' son and one that brings nice size, skillset, and offensive game to the floor; just a natural scorer on multiple levels.  Then you have players like 2025 Jalen Walker, a skilled guard that can initiate the offense, push the ball out in transition, and plays with an unselfish feel, and makes good decisions on the floor. 2025 Elijah Sherrill is an extremely confident and smooth shooter from the floor with tremendous touch as a young prospect; he should be a name to really watch as well.
2025 Gavin Helms brings nice size down low, running the floor well, being active in the paint, and can get on the boards. 2024 Grant Wooten is a long wing prospect that can operate in many situations, giving his team another ball-handler and scorer, but also plays with a great motor. 2025 Keaton Elliott and 2025 Omar Sharpe bring good size and depth down low, while 2025 5'11 Isaiah Smith showed that he isn't afraid to let it fly from midrange and from three.
These are just a few names to really watch this year for with this young group, as they are an exciting young group that will continue to blend and produce this season.
17u
This is a group that will have the attention of college coaches.  You look at this roster, it provides a lot of pieces that can help at the next level.  Going down the list, 2022 Will Kelly pops out immediately, coming off a fantastic season, and will once again be a big-time scoring guard for this group.  Then you may want to watch out for 2022 Jemez Herd, who had a breakout season at Olympic, who brings good size and versatility on the floor.  2022 Evan Montanari wasn't in action during the Media Day but is going to provide a high-IQ guard on the floor that will be one of the leaders for this team and certainly will be one of the top shooters for this team. 
2023 Brenton Elliott could be catching a lot more eyes after a successful high school season and a growing game, especially at 6'7 and with how he can move and operate on the floor.  Speaking of size and length, Rod Howard Select provides a lot of players that can bring length and get on the boards but also play on the outside. 2023 6'9 Kaleb Siler brings size, really carving out space in the paint and on the boards, showing good hands, and being effective around the rim.  2022 Doug Smith and McCall Johnson, both of which are 6'7, are part of that group that has length but can operate on multiple levels, finishing over defenders.
2022 Nyles Howard brings intrigue with his ability to play on or off the ball, along with his court vision on the floor. 2022 KeShawn Ashton and 2022 Koby Poole will be key parts in the rotation for this group as well.  And as we said before, this is going to be a team that you will not want to miss this season and has played at many levels for college coaches.