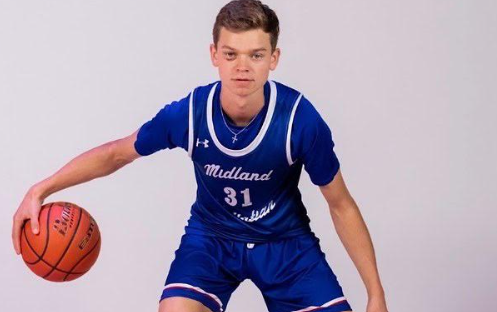 By: Kevin Moses
Player: Zach Day
Twitter: @Zday2024
Height: 6'5, 180
Class of 2024
School: Midland Christian School
Day was an electrifying talent to watch. His energy and hustle were incredible to watch. This stud was fierce and scrappy on both sides of the ball with a nonstop motor. He put on a scoring clinic being lethal on all three levels. This kid tried to be involved in every single play on both ends of the court always around the ball. Day is a lethal shooter and a beast on the boards. Relentless and determined to gobble up every single board on both ends. He was one the best in the gym which made us stay locked in on his game. No one outworked him.
His biggest improvements were ball handling and playmaking while becoming strong on the court. Last season, Day averaged 20.6pts, 5.6rebs, 2asts, 1.5stls, and 1blk per game. His goals for this upcoming season are to win a district championship while earning 1st team all-state, as well as all-district. Day is on a mission to lose no more than 10 games and ultimately get that state championship trophy. Coaches need to know this young star will be relentless on the court every minute doing even all the little things you could want. He has that dog in him for sure you match his athletic ability. Dependable scorer and rebounder. He is going to work hard every second.
My final assessment is that Day is a prime-time performer and is going to have a huge impact on some program and take them to another level. He is fun to watch playing the game the way it was meant to be played.