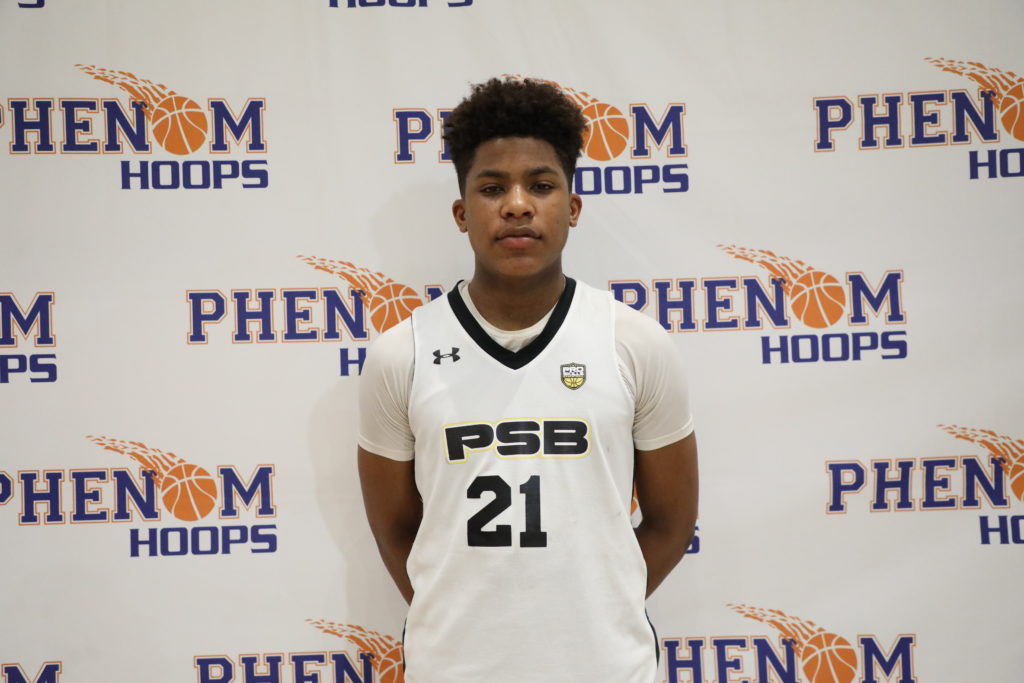 By: Noah McKenzie
6'3 2025 Kody Frey (Save Sports Elite NC 2025) demonstrated his unique combination of skills. Offensively, he is the full package. He's got a smooth stroke and his length allows him to finish well at the bucket. He also posses a solid handle to go along with impressive vision. Not only does he possess the skills of a high level player, but the mentality, too. He doesn't force bad shots or passes, but always stay aggressive and confident. Defensively, his size and athleticism allow him to guard a variety of positions. As young as he is, he's a player to keep an eye on.
6'7" 2025 Wes White (Team Hope 2025) showed a ton of potential due to his athleticism and length. On defense, White is a monster in the paint. He collects seemingly every rebound, but he protects the rim just as well. On top of this, he's quicker than most players his height allowing him to switch onto smaller guards. Offensively, he lives on the offensive glass and is hard to stop when he gets on the block. With a few more years of skill development, White can easily be a scholarship player!
6'4 2024 Traver Stuart (PSB Elite Barnes 15u) is everything a coach wants in a leader. He possesses all the intangibles required to benefit college programs. He plays with hustle, looks for his teammates, and is always talking. Defensively, he is locked in and not afraid to dive on the floor. On the other end, he really impressed with strong finishes and a consistent shot. His selflessness makes him a great passer and one of those players who coaches can trust. After a few more years to grow his athleticism and strength, Stuart can be a high level player.
6'2 2024 Isaiah Henry (PSB Elite Barnes 15u) is the definition of a scorer. He can score from every level and makes it look easy. He gets into the paint and invites contact. His catch and shoot jumper is pure, and gets off quickly. Henry also demonstrated his ability to pull up off the dribble and knock down contested jumpers. His defensive game was not lacking either. He played with great anticipation and was able to force many turnovers and disruptions. A talented scorer to keep an eye on in the class of 2024.