Despite all the unusual circumstances throughout the last few months, the travel ball season is in full swing. With that, Phenom Hoops is traveling down to the Rock Hill Sports and Events Center in Rock Hill, South Carolina for our Queen City Showcase. Even from afar, one can see the obvious amount of talent slated to be on display from Friday through Sunday. These articles will offer a brief preview of some of the programs set to attend, starting with the NC Gaters.
Johnny Richardson has done a tremendous job of acquiring and developing his talent over the years, as we've seen throughout his Gaters program, and this team is no different.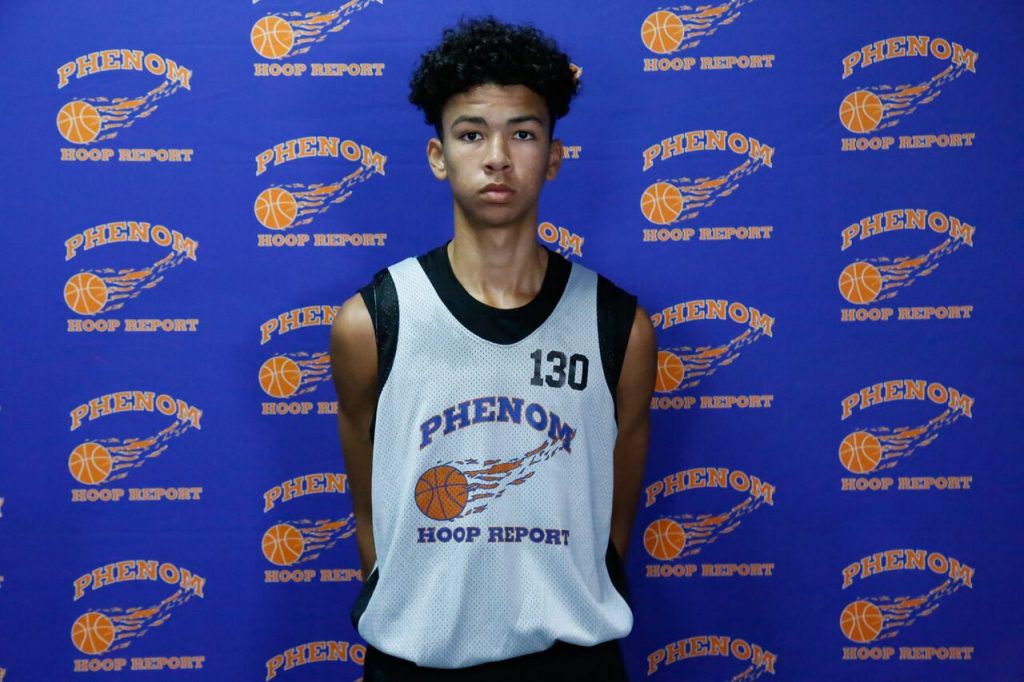 Nolan Hodge is the star and clear leader of this group. His combination of IQ, size, skill, and smooth tendencies make him extremely unique. Hodge has added strength, athleticism, and assertiveness, which should have all levels of Division I coaches watching closely. His backcourt mate, Connor Ballou, is also someone that has taken notable strides within his game over the last calendar year. He's a silky-smooth combo guard with the ability to succeed at either backcourt position due to IQ, shooting, and ball-handling. However, Jackson Helms might've taken the biggest leap of anyone on the roster. He's a smart, well-rounded point guard prospect that has improved noticeably as a scorer and overall athlete. All three of these guys should be definite priorities for scholarship-level coaches.
Although somewhat undersized, Riggs Handy is arguably the best shooter of the entire group. He doesn't require touches to draw attention and make a lasting impact, given how well he moves and operates without the ball in his hands. Between Handy and the aforementioned trio, it would be difficult to find many better shooting backcourts across the state. Add in the smooth, low-maintenance presence of Luke Brewington and Matthew Wheaton, and this team is simply loaded with perimeter shooting. That being said, guys like Jordan Wall and Matthew Goodette also play useful roles for this team—both standing out as effective floor generals. Wall highlights great IQ, instincts, and anticipation, especially on defense, and understands how to get downhill at a seemingly nonstop rate. Meanwhile, Goodette is somewhat undersized but sees the game quite well. He's a reliable playmaker with quickness and quality ball-handling skills.
The amount of backcourt talent should be fairly obvious, but it doesn't stop there. Drew Watkins is another prospect that has made massive improvements since the high school season concluded. He has the size, skill, athleticism, and two-way motor necessary to stand out as one of the most versatile players on this roster. Ja'Kiah Spencer is very intriguing and will impress spectators with his incredible blend of length, motor, and athleticism. He is undeniably tough and makes great decisions on both ends of the floor. Julius Harrison is the latest addition to this team but, like the previous two, possesses the size and versatility to immediately cause matchup problems. He has a great motor and utilizes it well to control the glass and make hustle plays. Khalil Riley is another glue-guy type of presence for this group, showing the ability to make plays without needing to force the action. He can do a little bit of everything while defending multiple positions. Finally, Marschall Uber holds it down in the middle. He's still developing but shows flashes of inside-out ability with his combination of touch and perimeter shooting. Either way, college coaches will find some very useful pieces from this roster.