This upcoming weekend, Phenom Hoops will host our annual June Team Camp at the Rise Indoor Facility in Bermuda Run, North Carolina. The event is slated to feature a talented mix of players and teams preparing for the month of July (in addition to the somewhat distant high school season), and this article will take a brief look at some of the prospects on display. Let's take a look at the Class of 2024…
6'2 John Campbell (Bishop McGuinness)
Though folks are still getting familiar with him, Campbell should have an extremely productive season as a leader for the Villains. He's a long, wiry, poised floor general with nice athleticism, penetration ability, and overall feel for the game. Campbell handles the ball well and can reliably get by defenders, touch the paint, and finish, pull-up, or make the proper read as a playmaker. He utilizes his blend of IQ, length, and quickness to force turnovers and consistently push the break. Expect him to have a potential breakout season.
6'6 Tyler Showalter (Butler)
Given his ability to do a little bit of everything, Showalter seems quite likely to be a major piece over these next two seasons for Butler. He's a long, active, well-rounded wing/forward prospect who understands how to naturally affect all facets of the game whilst operating within his role on both ends of the floor. Showalter is a reliable shooter and scoring threat with the necessary size to cause matchup problems for opponents. He's also a committed defender and rebounder who willingly adapts to whatever the team needs. 
6'8 Richard Goods (Dudley)
After his recent transfer to Dudley, there are a lot of lofty expectations being circulating about Goods and what he will bring to the table. He's a big, strong, athletic post prospect with mobility and solid toughness on both ends of the floor. Goods is a useful interior finisher but has continually showed the ability to knock down midrange jumpers as needed. He rebounds, alters shots defensively, and can run the floor in transition. Goods still has clear upside, and should be able to progress over these next few seasons.
6'4 Jaylen Cross (Northwest Guilford)
We don't need to sit here and reaffirm anything regarding Cross' status as one of the most under-recruited players in the state (regardless of class). Generally speaking, folks seem to see his obvious amount of ability. Either way, Cross is the undisputed leader of this Northwest Guilford squad. He's a smart, skilled, athletic guard prospect with an excellent frame and the tools/understanding to legitimately succeed within any type of role. Cross only seems to get better and better, and should be a major breakout prospect sooner than later.
6'0 Chase Daniel (Central Cabarrus)
Although he's typically seen as more of the scorer and general utility piece, Daniel is quite comfortable at operating in a variety of different roles. He's a smart, tough, unselfish guard prospect with a well-rounded skillset and the ability to consistently harass opponents defensively. Daniel displays really sharp instincts on both ends of the floor. He moves really well without the ball, plays bigger than his size as a defender and rebounder, and can assume playmaking duties with relative ease. Daniel simply knows how to produce.
5'11 Carson Daniel (Central Cabarrus)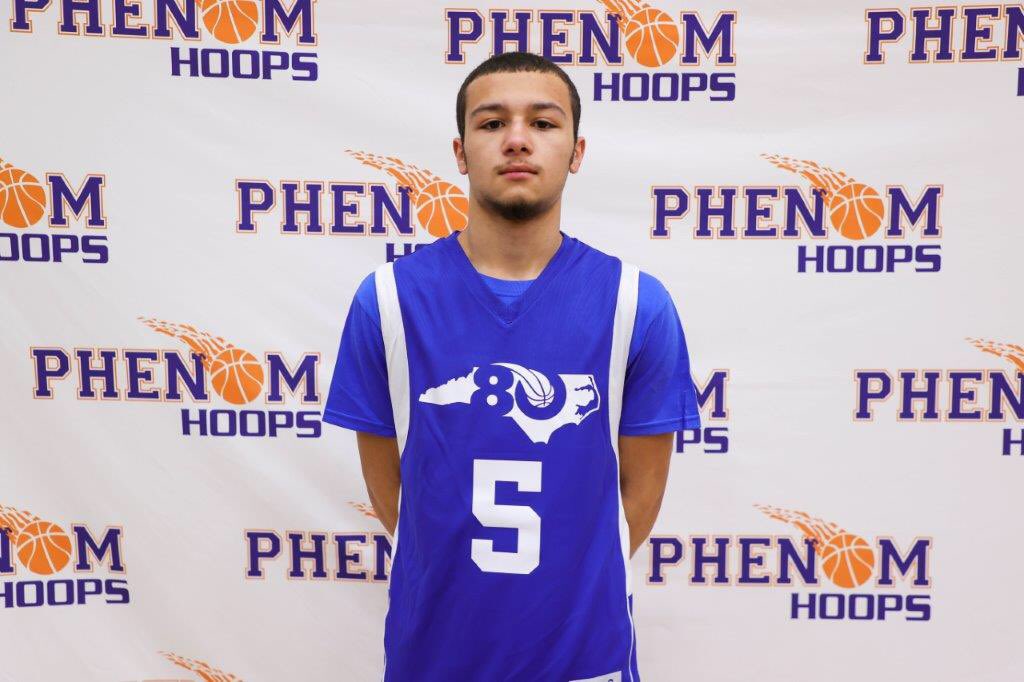 Slightly different than his brother above, Daniel typically finds himself running the team as a primary floor general. He's a smart, poised point guard prospect who clearly has a knack for creating, locating quality looks, and making the proper read with the ball in his hands. Daniel controls the pace well, gets everyone involved, and applies scoring pressure as needed. He's a very pesky defender at the point of attack, and regularly forces turnovers that lead to easy transition buckets. It's easy to appreciate how he consistently sets the tone on both ends.