The recruiting scene is somewhat strange to comprehend, as the explanations and reasoning for offering kids are incredibly inconsistent from program to program. Some schools feel compelled to see a player a dozen times before even considering the idea of extending an offer, whereas various others will present scholarships without ever seeing said prospect. Neither method is particularly enjoyable, but being thorough certainly has its advantages. Regardless, James Scott has already claimed three Division I offers (Hampton, High Point, and NC A&T) before even really scratching the surface of his long-term abilities. After a strong summer season with NLPB, it seems like Scott is guaranteed to take the next step in his progression.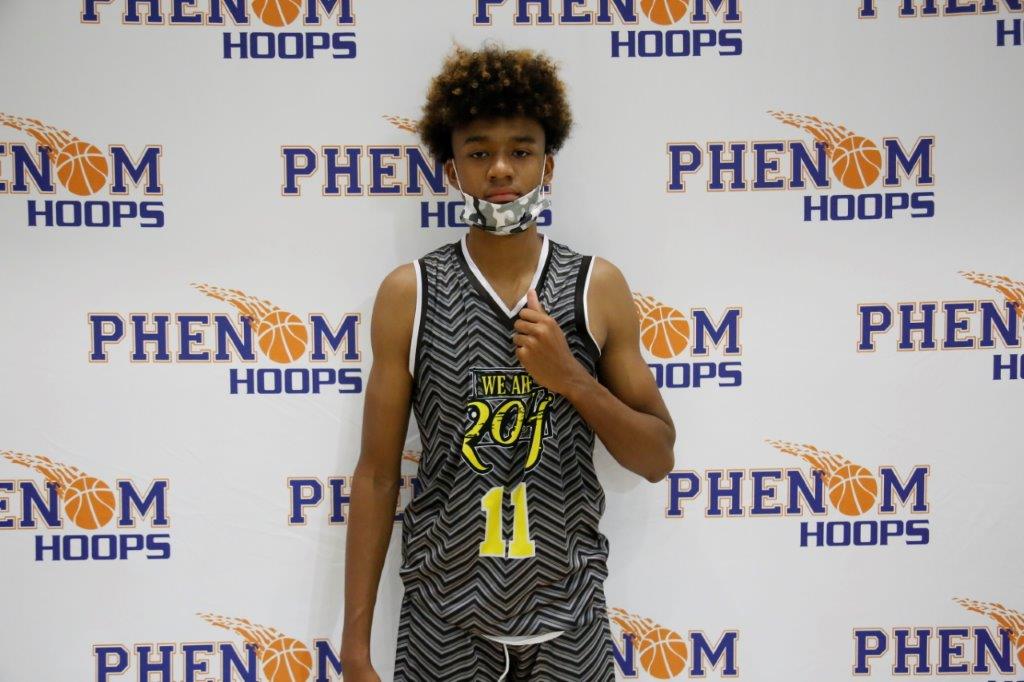 In preparing for the ensuing season with Seventy-First, all signs point to a massive breakout and increase in production. Surprisingly, Scott only averaged 5.8 PPG, 5.2 RPG, and 1.5 BPG amongst a rotation filled with prospects in the Class of 2023. It's pretty common for big men to receive limited touches in high school, but that seems likely to change for the fluid, mobile 6-foot-10 post player. Why? Well, between his on-court development and the addition of Coach Tony Jones (formerly at UNCP) could be a perfect storm for Scott. There have been a ton of notable coaching hires over the last calendar year, but Jones is truly as impressive as anyone.
Pairing Coach Jones with this roster should make the Falcons extremely competitive over the foreseeable future. Their aforementioned junior talent is abundant, but Scott's two-way presence should ultimately serve as the security blanket for this squad. He's long, athletic, and consistently offers a low-maintenance identity in every possible setting. Scott displays feel and quality touch from the block but can also step out and knock down perimeter jumpers at a respectable clip. He alters shots effectively, runs the floor well in transition, and rebounds the ball nicely on both ends. Scott already embraces his role, but folks should expect him to legitimately double his numbers across the board and transition into a double-double machine during his upcoming junior campaign.