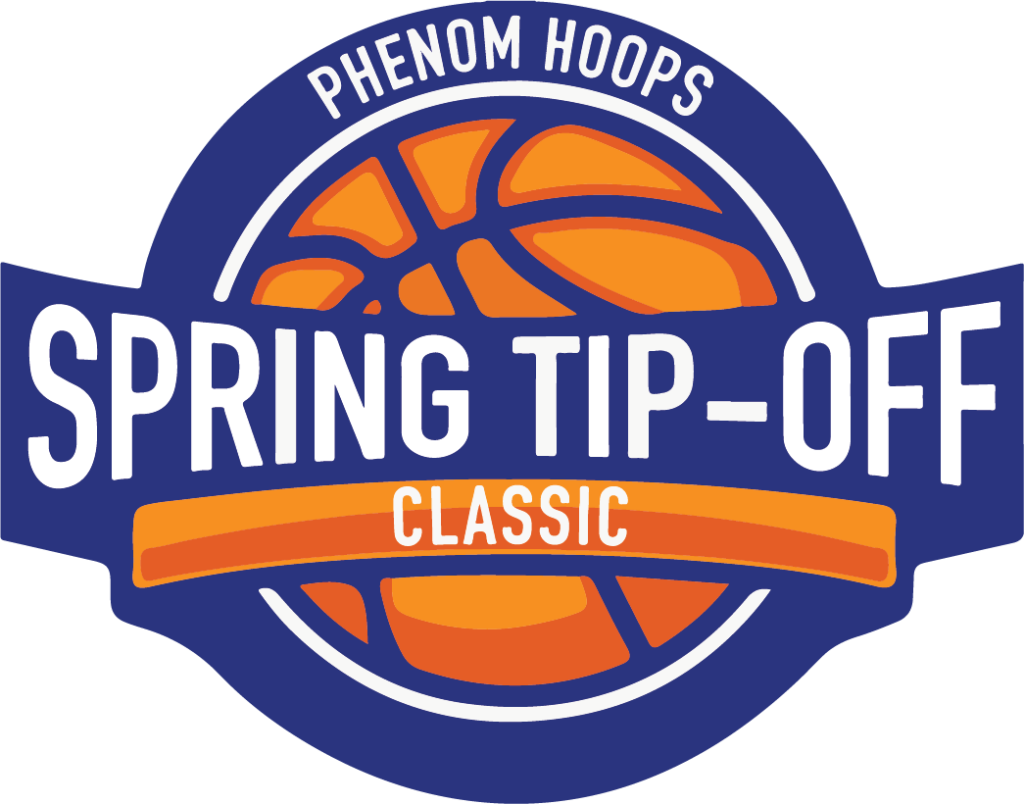 2025 Jerquarius Stanback (NLPB): One to certainly monitor in the class of 2025 here in North Carolina, as the young forward brings tremendous length to the court. Still young and developing, really liked his presence around the basket, finishing strong but also being a presence defensively around the basket, walling up and making it difficult for his opponents.
2027 Brennan Jefferson (Garner Road): Jefferson is a young one to watch. He has intriguing length for someone his age, defends well on the court and in multiple positions, has the ability to create his own shot and rise up over defenders, and has a good understanding for the game for someone his age.
2023 Jaydin Spillman (NC Rise): Really love this young man's game and think he has only continued to develop his overall feel. He feels and looks extremely comfortable wherever he is on the court. The forward can handle, has great hands and touch around the basket, keeps the ball high off the boards, and can step out with his mid-range and from further.
2025 Preston Copeland (Garner Road 15u): We watched him back in September and was impressed with what he could be, and he has only improved his game and feel. Now at 6'7, Copeland brings a blend of strength, athleticism, and feel to the court, for now, a rising sophomore. Got a feeling he is going to be a target for schools down the road.
2023 Trey Boyd (Garner Road 2023): Boyd was off the charts and you can see that his confidence just continues to grow the more he plays. He can immediately come in and provide a spark with his perimeter shooting, something he has shown quite often but he has only expanded his role and displays a great IQ on the court. He can be a game-changer, especially when he is feeling it.
2023 Cole Callaway (Riptide 2023): Callaway's feel for the game improves every event we see him in. From this high school season where he was off the charts, to now showcasing with the Riptide again, the 2023 guard is playing strong and with a bunch of confidence, especially putting it on the deck and attacking more.
2023 Jordan Durham (Team Push NC 2023): It was good to see Durham back out on the court again, as it has been a while since I've personally seen him. But he looks like he has grown a little more, gotten strong, and worked on his bounce a little more, as he was scoring in a variety of ways, creating his own shot, and was able to get downhill and finish.
2024 Mason Hagedorn (BSA Supreme): The maturity and feel for the game can certainly be seen with Hagedorn's game. From watching him at the start of the year to now, he has only continued to make progress with understanding and using his size, being more aggressive and getting stronger, but still also showing his ability to step out.
2024 Bishop Boswell (CP3): I've been a big fan of Boswell and that hasn't changed. If you are looking for a big guard that can control the game, play up-tempo and get downhill, create and find others, but also fill up the stat sheet, Boswell is your guy. Think his recruitment is going to take off big time this summer, or at least it should.
2022 Will Kelly (NoBro): The unsigned senior has been ready to roll this summer to prove that he can play at the next level, and he has done just that. Coming off a weekend when he posted huge numbers, he did so again, displaying body control, finding ways to score around defenders, and scoring in a variety of ways. He simply knows how to put the ball in the hoop and has done so in every game in the last year or so.
2025 Andrew Grimes (Raleigh Raiders): Only a freshman, Grimes is a newname personally but not for long, as he brings an incredible frame for his age.  Listed at 6'5 but looks bigger, Grimes has tremendous footwork and makes a huge presence in blocking shots inside but also out as well.  Add that to his intriguing touch and feel offensively, there is a ton of potential in this young man and he will be a name you will want to learn quickly.
2023 Parker Hodgson (DB Elite): In one of the late games, Hodgson really displayed his ability to score the ball, going for 25 points. He really showed his ability to find his shots, scoring from multiple areas on the court, and use his length to his advantage at times. He had an excellent season at NRCA and he has only continued to play at a high level this summer.
2023 Drew Weschler (Patriot Elite): One of the smaller guards on the court, Weschler really made a big impact on the court with his outside shooting, knocking down three after three after three. Confident shooter from Apex, as he really can stretch the floor with his presence.
2024 Jaylen Claggett (BSA Supreme): Claggett was tremendous all throughout Day 1, showing his progress in his game, knocking down threes from outside, but also putting it on the deck and getting to the rack. He filled up the scoresheet consistently and really can't wait to see the progress he makes this summer and into next season.
2024 Lewis Walker (CP3): Walker may have had the best game on Day 1, as he looked unstoppable when he was on the floor. Again, he reminds me so much of Jayden Gardner but is more skilled at his age. He moves so well without the ball, creating opportunities and displaying incredible touch around the basket. Add that to his size, he just physically outmanned his opponents and there was nothing that could be done.
2024 Drake Powell (CP3): Powell really impressed us big time. Of course, we already knew that he was a big-time prospect but what he did in the final game of Day 2 was very impressive. He locked in on the defensive end BIG time, showcasing his two-way capabilities while also scoring with his jumper and finishing at the basket.
2024 Rakease Passmore (Garner Road): Passmore also stepped up big in a big-time atmosphere. Playing on the big stage, he brought a nice combination of his athleticism, especially in transition but also his ability to create for himself and step out from three. It seems that he is really putting everything together, which will only make him even scarier in the near future.