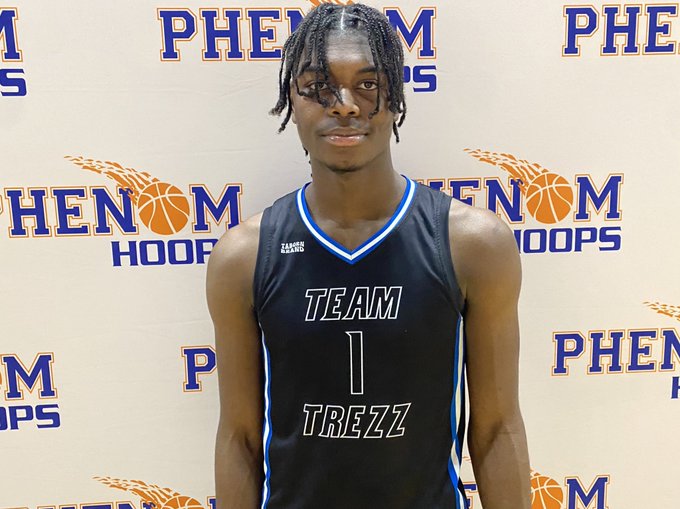 2026 Chris Gomez (CP3 Select): A young prospect that has intrigue with his game, Gomez has good early size, is a confident scorer, and has a strong feel/understanding of the game.  He is a smooth-operating prospect that makes plays off the bounce, a smooth finisher in getting to the basket, and is active all over the court.  Gomez is a name that I would jot down and look at more down the road.
2026 Mark Caslaru (Next Level SC): Caslaru is going to be a name that you hear a lot more; you just have a feeling that the 6'9 big man is a name more will jump on with what he continues to show and how he has steadily improved.  He has tough and feel all around the basket, but still has a lot of upside still left in his game, but he can also be a weapon in stepping out and stretching the court. He hit multiple threes and was a presence in the paint today.
2024 Paul McNeil (Richmond Jammers): The NC State commit and yet again, let the charge for his team.  What McNeil does so well is just how effective he can be as an offensive weapon. At times, he may have a "quiet" night but still produce a 20-point showing, while others he can be that dude and take over a game. All opponents look to slow him down, but McNeil's ability to be such an effective weapon shooting and creating, as well as getting others involved is impressive.
2024 Amare Bethel (Team Charlotte): Bethel stood out as the clear leader late in the day. In a tough battle, he really was able to set the tone, be that leader, and what you like more about his game is that he is looking to have the ball in his hands more.  He continues to showcase his bounce, but doing a much better job of getting inside, finishing over or through defenders, but also knocking down shots.  He has had a solid summer and should only carry that into the upcoming HS season.
2024 Gage Lattimore (Team Trezz): Lattimore had a very good Day 2 here in Rock Hill for Team Trezz. He is one that continues to show his scoring ability in a variety of ways, whether it is being strong, quick in creating and finishing, or being that weapon in knocking down shots from the perimeter. Lattimore is one of those guards that can help a team in a variety of ways.
2026 Beckett Coon (Strong Center): The young guard put on a show to end the day, as he went off for 36 points to give his team a chance in the end. Coon was feeling it from deep, as he hit 9 3-pointers including five in the second half. He really shot the ball with tremendous confidence, made several plays off the bounce, and helped lead the charge with an impressive showing.