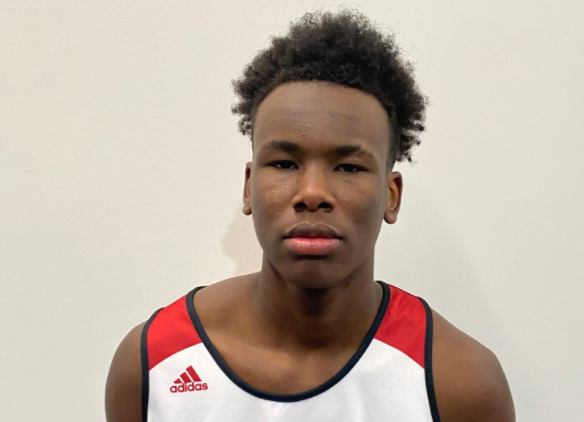 Player: Titus Cunningham
Class: 2022
Height: 6'5
School: Mallard Creek
Hitting the road around North Carolina, checking on teams during our Open Gym Tour, Phenom Hoops gets a great chance to watch some young men that have a chance to really make a statement this year and should start getting on college coaches' radar.
One player that we recently checked out was Mallard Creek's 2022 6'5 Titus Cunningham, as we have viewed him on several occasions. This summer with Team HOPE, he was a tremendous compliment on the floor with his length and versatility. But with Mallard Creek, he looks to be one of the go-to leaders of this group and has a chance to really showcase his full potential. After averaging 9.5 points per game last year as a junior for the Mavericks, Cunningham will have a chance to elevate those numbers as he will certainly be used in multiple situations on the floor.
Cunningham's ability to guard multiple positions defensively is impressive, while also being able to operate inside, along the perimeter, and out in transition. If he is able to take advantage of the moment this year and help lead Mallard Creek, Cunningham should be on the radar for more college coaches.
What Has Been Said:
"Being the only senior on the team, Mallard Creek is going to depend on him a lot. He is a long, versatile prospect that has great size at 6'5. Cunningham has good athleticism to his game, can put the ball on the deck, finish at the rim, and showed that he will be one of the leaders for this group. He also can defend multiple positions on the court." – Open Gym in 2021
"Cunningham has intriguing size at 6'4 and length to go with it, which allows him to operate and play multiple positions on the floor. He was smooth out in transition, finishes over defenders, and was a consistent threat on the court." – May of 2021
"Not the biggest forward on the court but he is one that could help create mismatches for Mallard Creek. He has nice touch around the rim, moves well without the ball, and brings another athletic prospect to the table." – Open Gym in 2020